With Modern Events Calendar, you can create a user events page so that users can have a record of their own events on the websites.
Modern Events Calendar User Events Options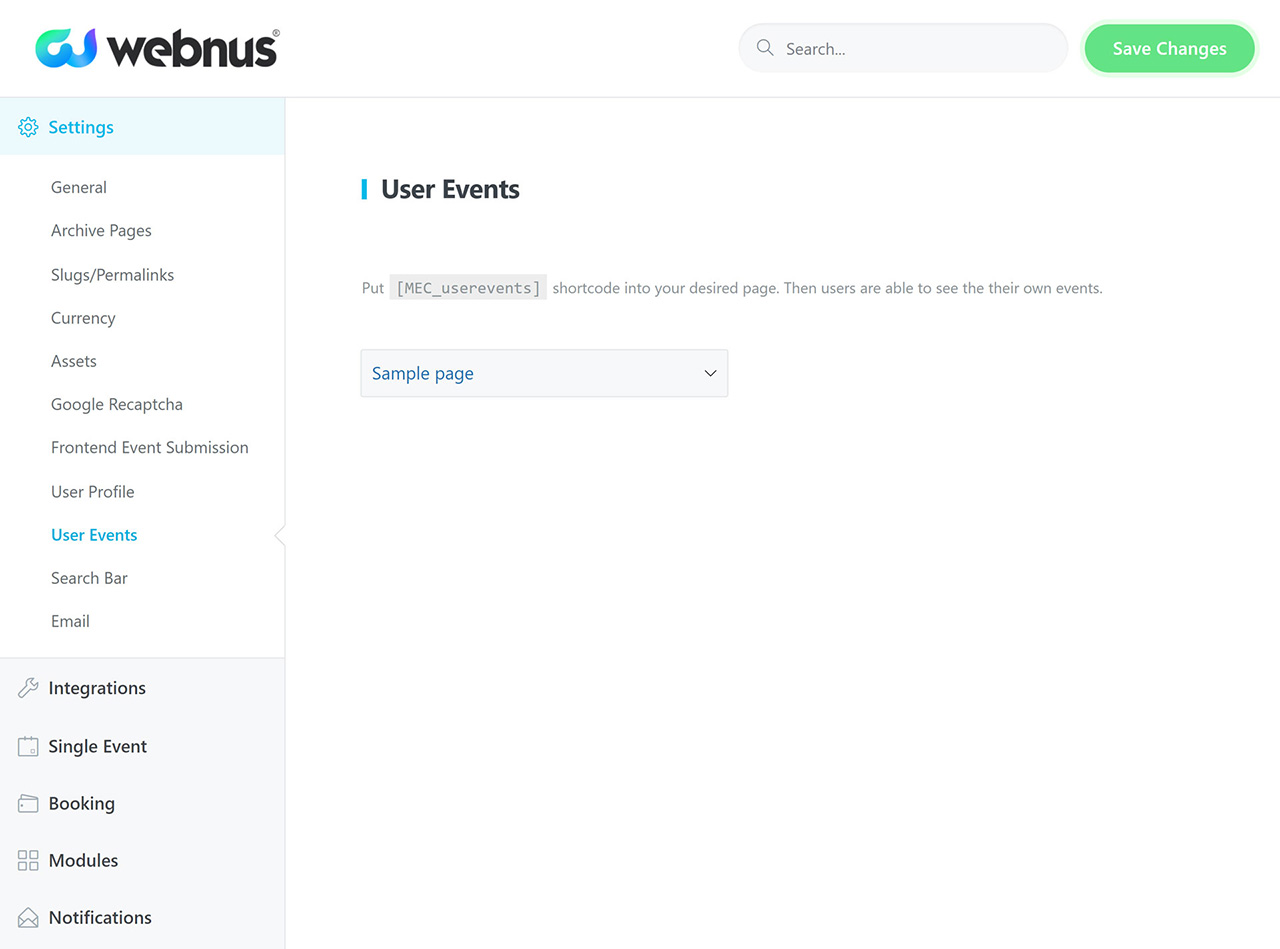 Here you can select the desired skin for displaying user events.
Put the following shortcode into your desired page. Then users are able to see the their own events.
[MEC_userevents]