MEC Cart in Modern Events Calendar allows you to create an in-app cart and checkout system for your users.
Modern Events Calendar Cart System Options
In order to enable this feature, you need to go to MEC Settings > Booking > MEC Cart and check the "Use MEC Cart System" option.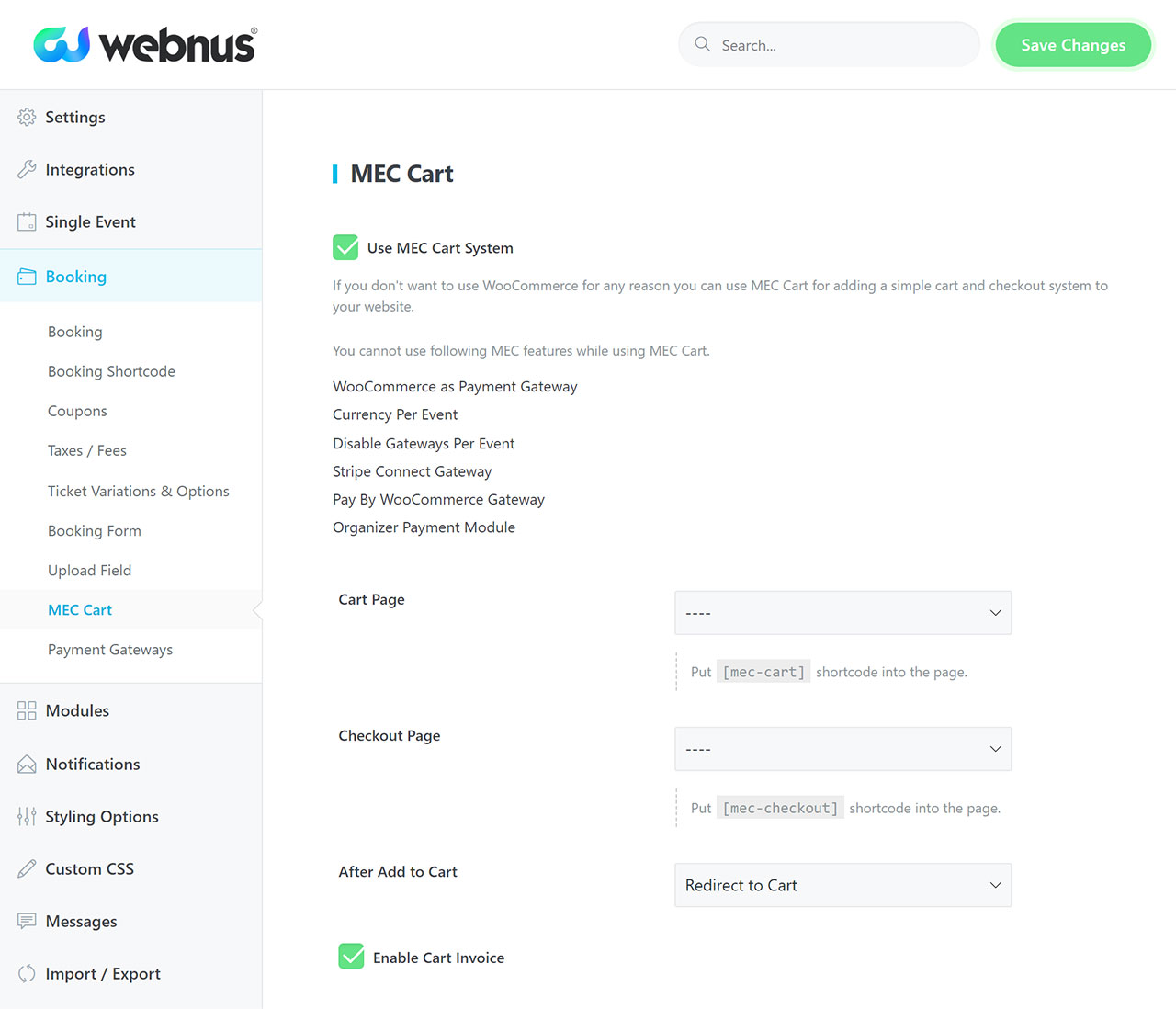 Just like WooCommerce, You have a cart shortcode and a checkout shortcode, which must be placed on a separate page.
However using the WooCommerce payment gateway, users can add other WooCommerce products besides event tickets too.
Note: You cannot use following MEC features while using MEC Cart.
WooCommerce as Payment Gateway
Currency Per Event
Disable Gateways Per Event
Stripe Connect Gateway
Pay By WooCommerce Gateway
Organizer Payment Module

You can create your cart and checkout pages like the below images:

In order to add multiple dates for the same event to the cart, you need to use Checkboxes for Date Selection.
And definitely, tickets from different events can be added to the cart. If you set Fee and Ticket variations those will be applied to tickets.

Here is how you can add your tickets to the cart:

You can also check the tickets you want to book on the cart page, remove them or use a discount coupon altogether:

Then go to the checkout page to pay and complete all the reservations and pay by selecting the payment gateway of your choice: