You can change the layout of certain sections of MEC, using Styling Options in Modern Events Calendar and design shortcodes.
Modern Events Calendar Styling Options
In addition to being able to change the base color, you can also change the color of the title, title hover, and description in the shortcode settings.
It is also possible to set a specific font for headings, paragraphs, or allow the fonts to read from your theme. If you like you can disable Google Fonts.
Also, you can turn on dark mode.
Lastly, the container size can also be changed in MEC.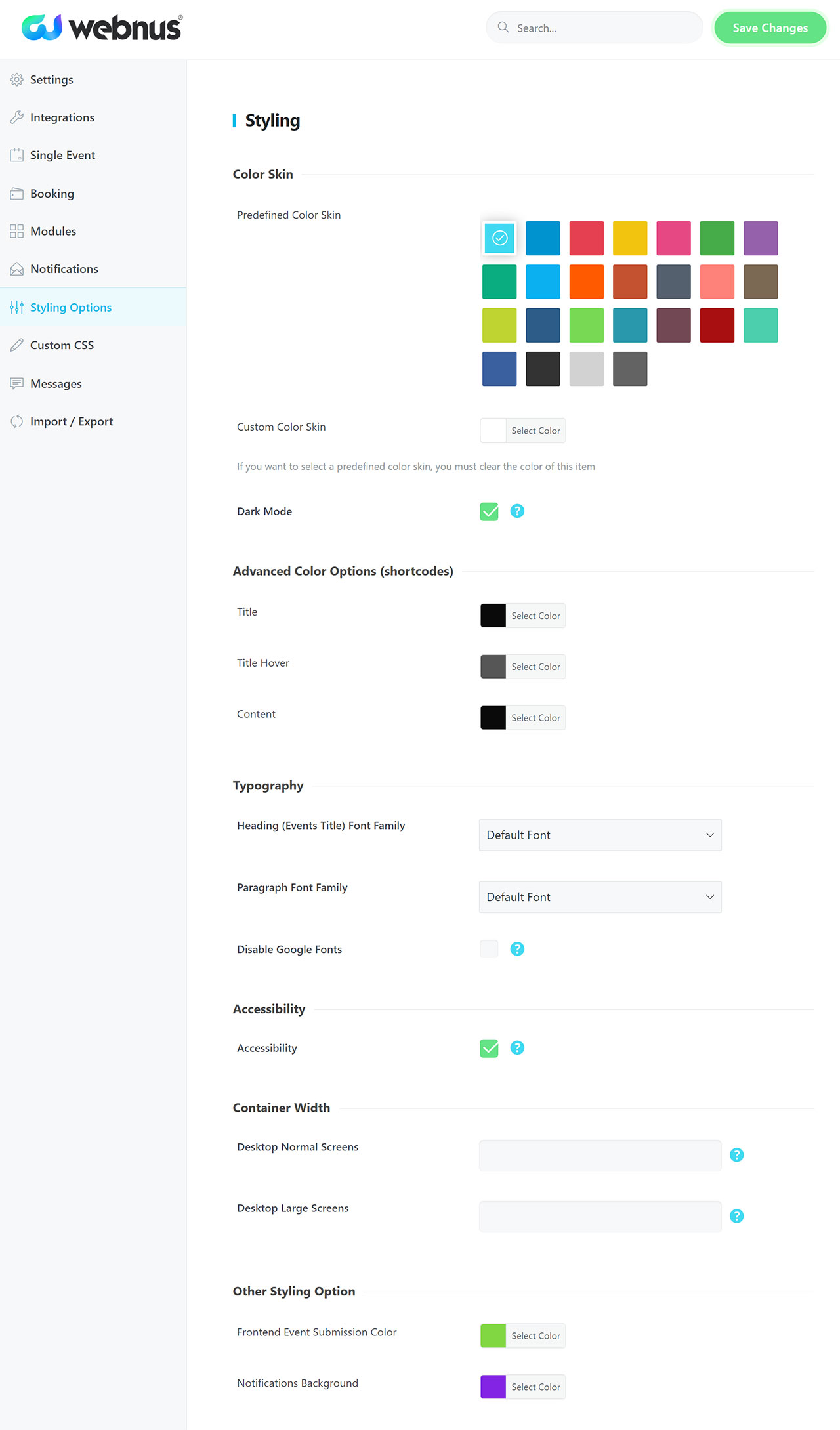 Please Note: If you need to set a new font for MEC:
– Set fonts on the settings to default.
– Turn on the Disable Google Fonts.
– Find all HTML tags and change the font.
Also, check these links:
Or you need to customize it.