If you are one of those who organize important events and feel the need to have proper introductory expositions, then the SEO Schema of your events is important as well.
In order to manage your event more efficiently, while creating events with MEC, you can use the SEO Schema options in search engines such as Google, Yahoo, Bing, etc. Notify your settings due to the current situation of the world to the search engines.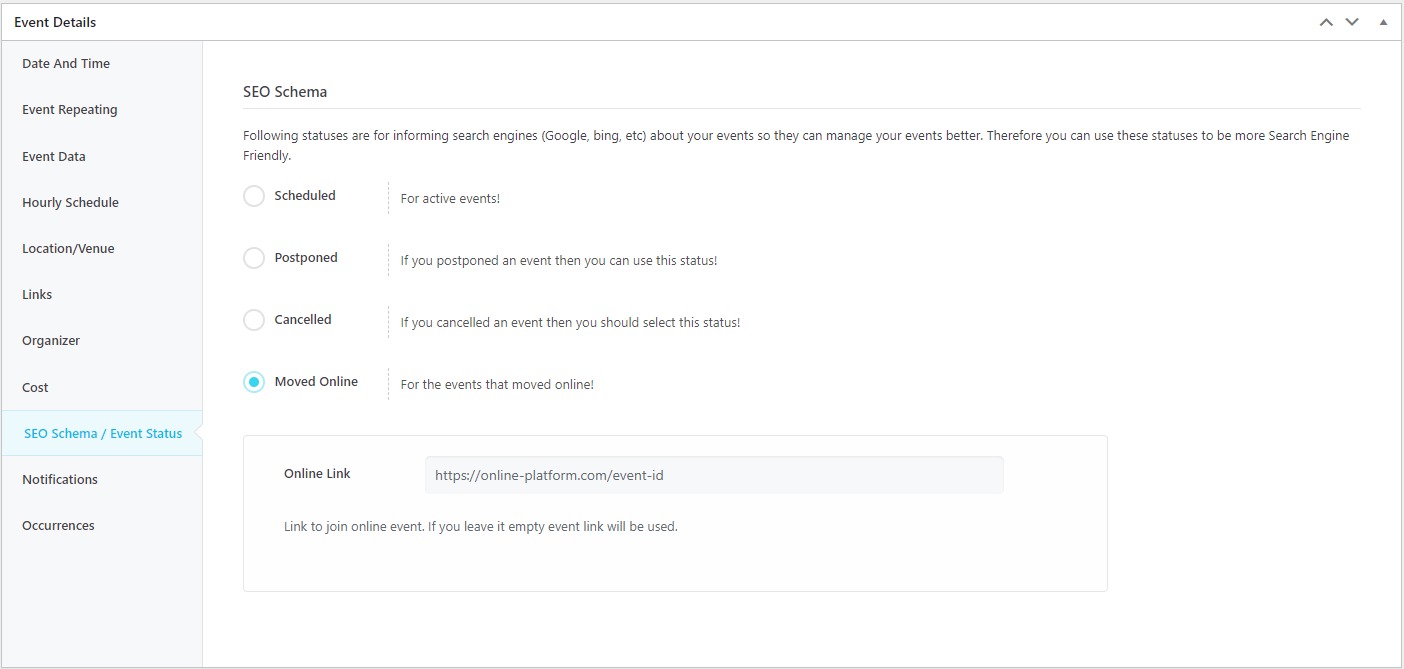 If your event is canceled completely, you can enable the 'Canceled' field and write the reason for that.
Besides, you can write similar things for shortcodes as well. You just need to take a look at the shortcodes settings in Modern Events Calendar.