With RSVP Addon you can enable users to RSVP to events through their name and email, plus having other fields and determine how many spots are needed. You can create different forms for different situations and manage users from backend.
Here we will walk you through the process of setting up this addon.
Introduction:
First make sure that MEC RSVP plugin is installed and active on your website. Check to have all the necessary pages of the plugin ready and that there aren't any problems in the setup.
Although PSVP plugin works well with most popular WP themes, we recommend using Deep theme to get all the visual features.
Then make sure you have the latest version of MEC installed (the lowest required version is 5.22.1). This addon works with MEC lite too. now you got everything ready, go to WP Dashboard > plugins, Add New and install RSVP Addon.
After activating the addon, go to WP Dashboard > MEC Calendar Settings > RSVP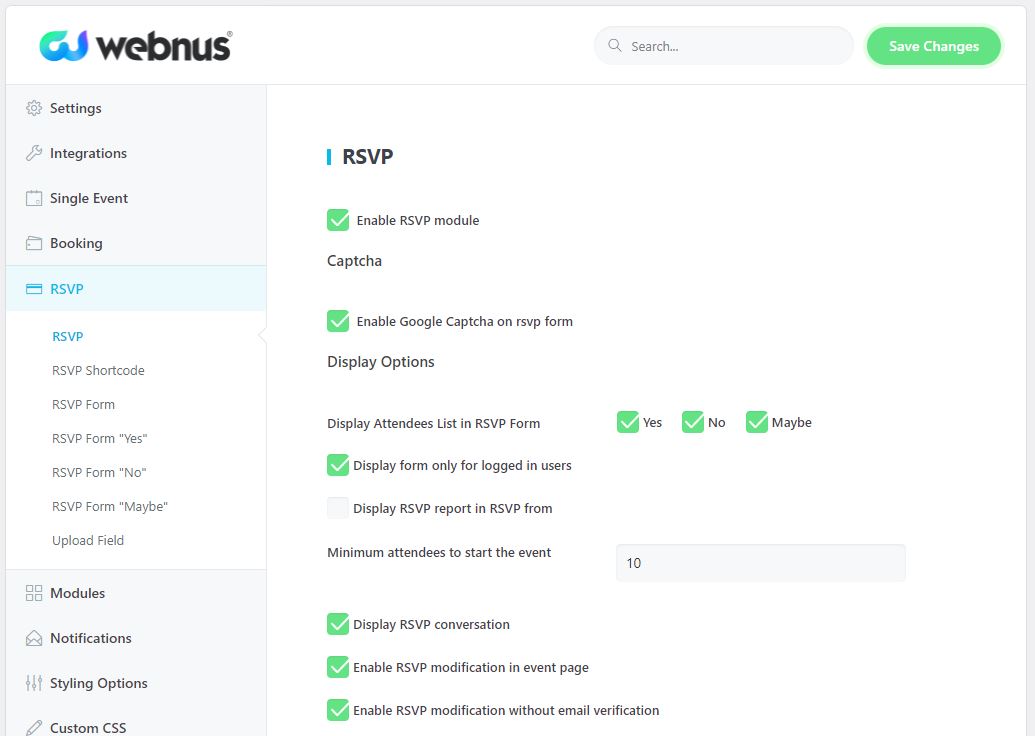 Initial setup:
To enable options compatible with MEC you should have already enabled RSVP item. After this, in each event you can see RSVP section: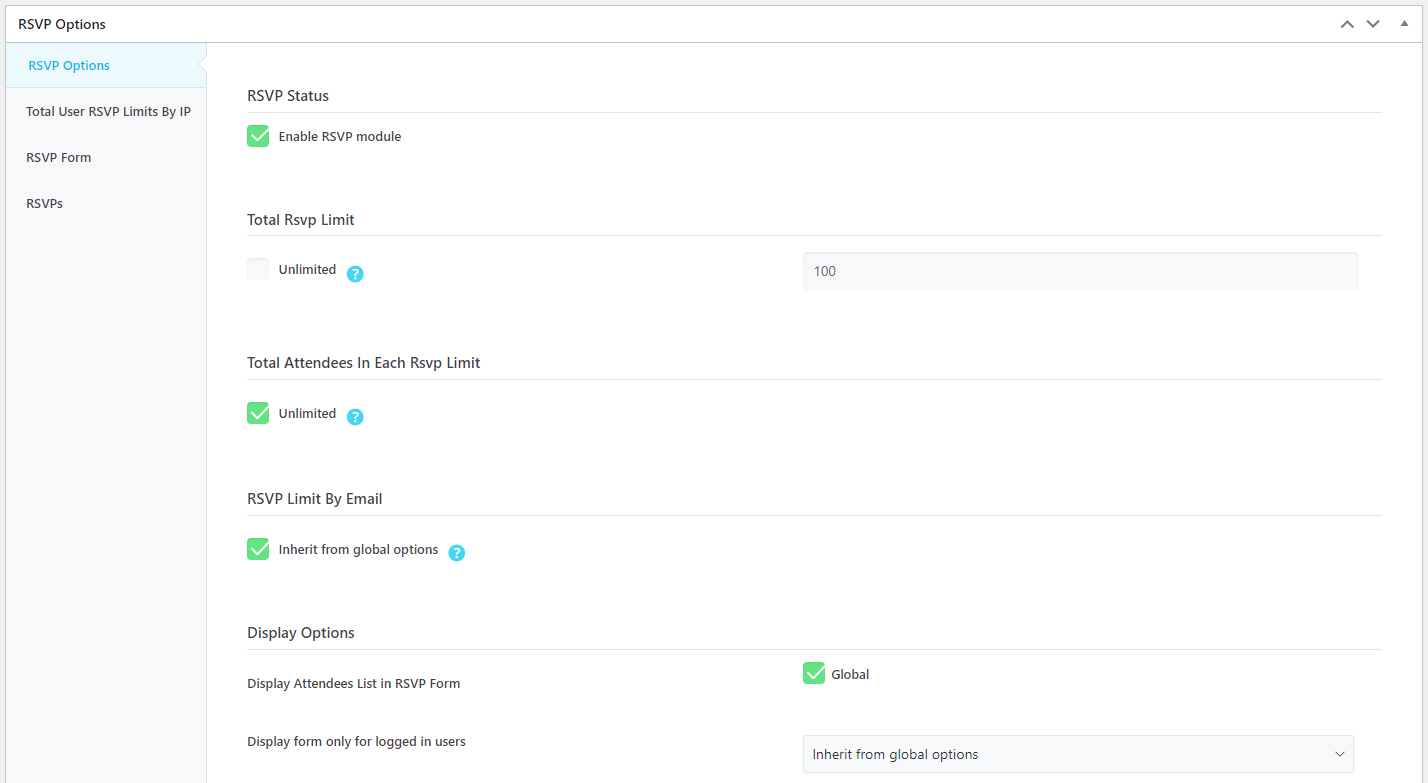 Now you need to enable RSVP form for each event and then set settings on there. After that you can see RSVP form on event page

You can set notifications in MEC settings > Notifications section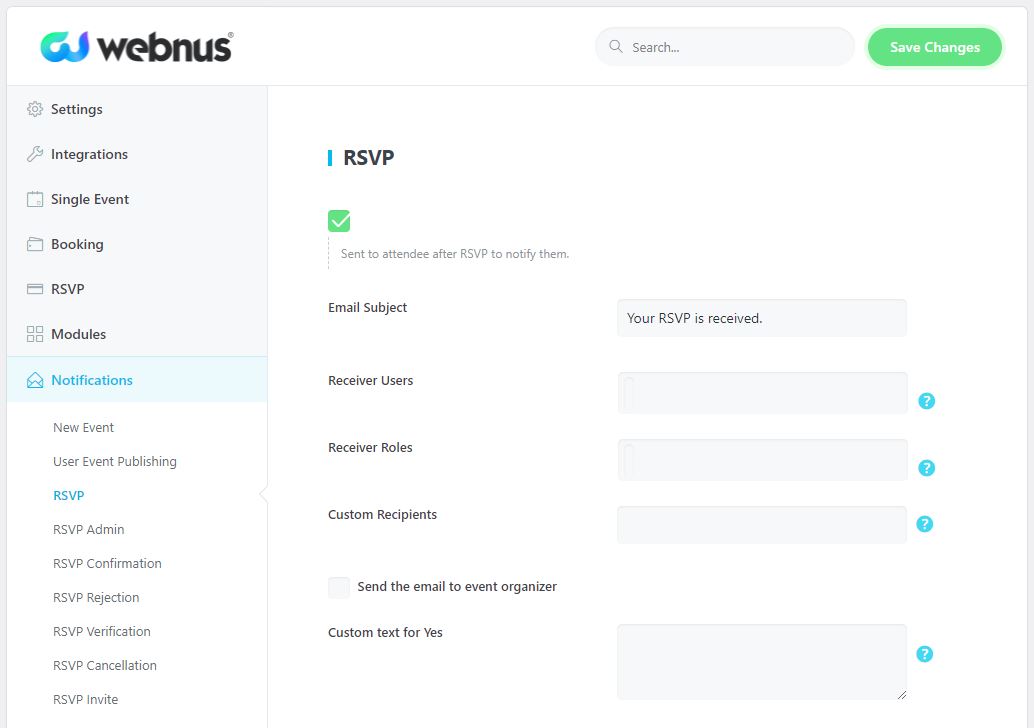 In event edit page, you can see all attendee list, although you can see all Attendees in RSVP menu:


You can set custom field data in RSVP form builder