Related Events option in Modern Events Calendar helps out your users to easily find all the best and the most relevant events.
Modern Events Calendar Related Events Options
If you want to show related events in your single event pages, you should enable the "Display related events based on taxonomy in single event page" option in MEC Settings > Single Event > Related Events.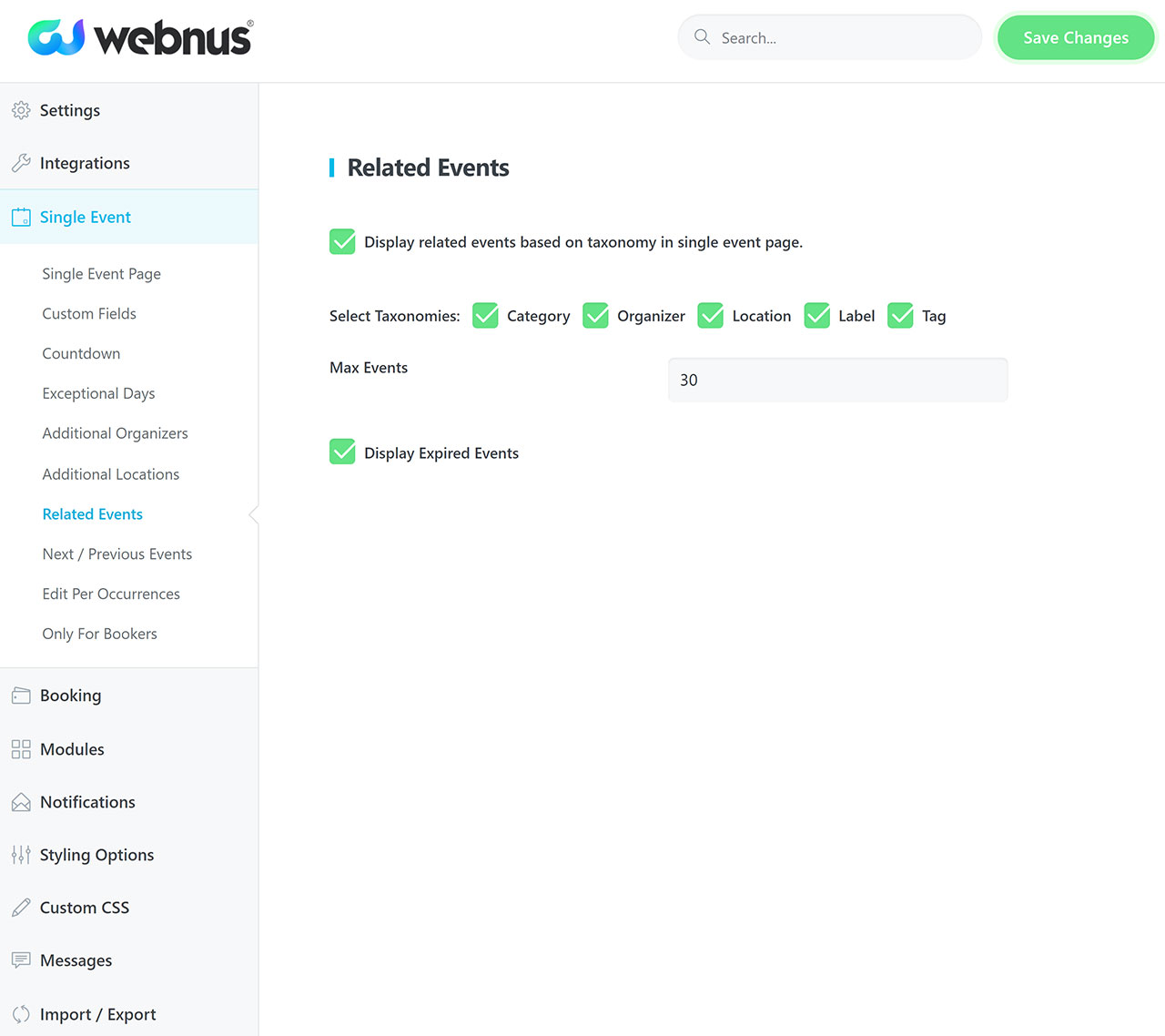 Select Taxonomies
You can filter your related events to be shown based on the following taxonomies: "Category", "Organizer", "Location", "Label" and "Tag".
Max Events
You can set the number of the events you want to be displayed. If you have a lot of old events you need to set this to a large number like 1000 or 2000.
If not, you should set this to a smaller number like 50 or 60.
Display Expired Events
By enabling this option, your expired events will be shown among the related events.