Paid Memberships Pro gives you all the tools you need to start, manage, and grow your membership site.
If you are using this plugin, you can restrict a single event by user level by enabling this option. And after that only members of those levels can access that event page.
Modern Events Calendar Paid Memberships Pro Integration Options
In order to enable this option, you need to go to MEC > Settings > Integrations > Paid Memberships Pro and check the following two checkboxes:
Enable Event Restriction
Enable Booking Restriction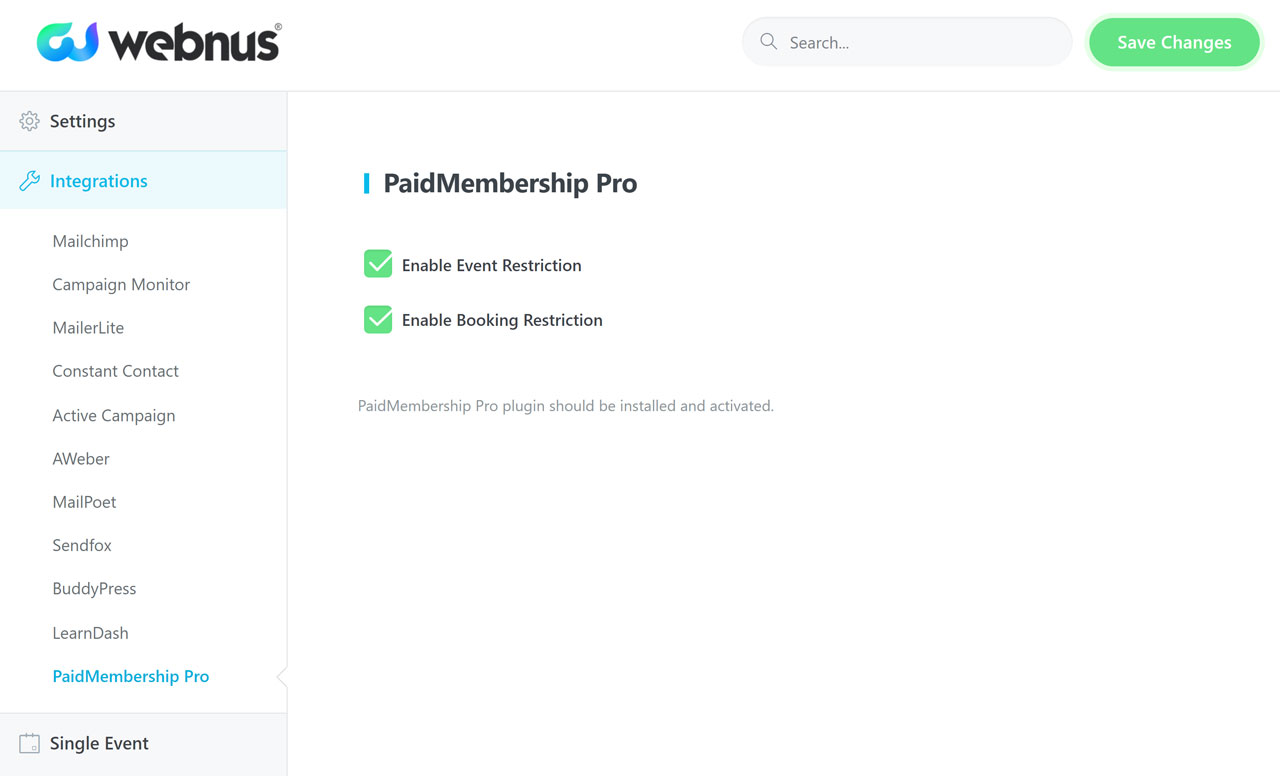 After that, you need to go to
Paid Memberships Pro > Dashboard
menu then create desired levels on the Paid Memberships Pro plugin.
Navigate to
WordPress Dashboard > Users > All Users
then edit the desired user and Set Level for the user.
Now in order to restrict your event, you need to go to
MEC > All Events
then edit the desired event. You can see this box on the single event edit page.
Select the levels for whom you want this event to be available to.
Then save your event.
Try to access the page with different user levels. If the viewer is a guest or is not a member of the selected level, they will see the following page: