In Modern Events Calendar, you have this option to set organizer payment. This can be especially a helpful feature for the programs and events of non-profit organizations.
Also, using these features, revenues from the event can now go directly to the organizers' accounts. And, you can set payment accounts for your events.
Modern Events Calendar Organizer Payment Options
Here, we are going to show how to set up this feature and also explain how it works.
It was added to Modern Events Calendar version 4.4.0 and higher.
First, you need to enable the booking system.
After that, a new option, "Enable Organizer Payment Module", will be added to MEC Settings > Payment Gateways.
Keep in mind that in order to set a particular account for the events, you should choose Stripe payment gateways and Stripe Connect together.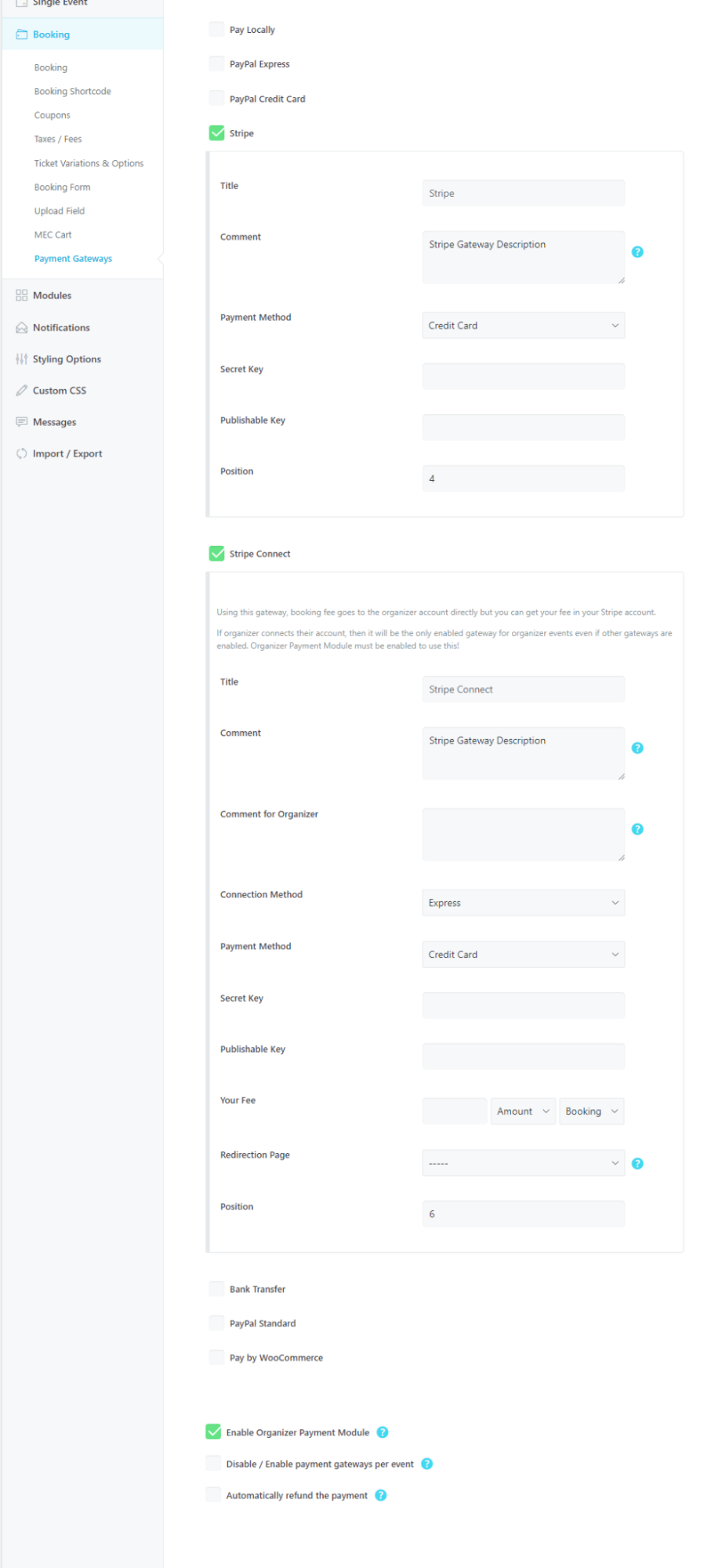 By enabling this option you will notice two changes in the plugin:
Single Event Back-end Page,
Front-End Submission Form.
If your end-users need to submit an event using the front-end submission form, they can add their payment details to receive the reservation fee directly in their own accounts.
This option will also be displayed in the Single Events Edit Page in WordPress dashboard. When adding a new event or editing an existing one, you can add payment details and accounts right under the section you set up events.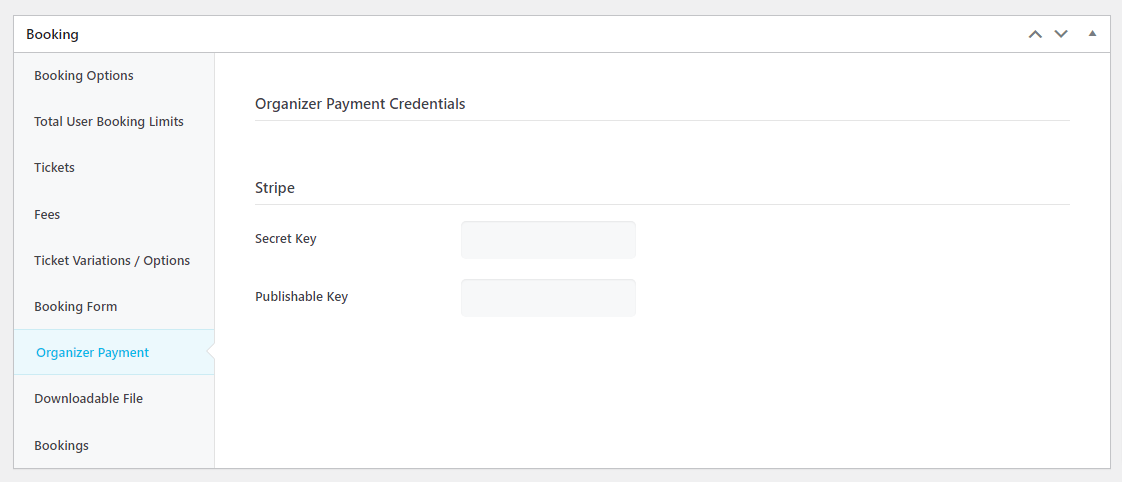 Please keep in mind that the list of the payments are the same as the ones in MEC Settings > Booking > Payment Gateways.Regarding the payment itself and the fee (commission) deducted from it, you need to know that when end users make a payment, all of it goes to organizer's bank account, after that, according to Stripe rules, the fee that was set up is transferred from organizer's account to website admin's account.
Note: If a ticket is canceled or otherwise refunded, the fee that was transferred to the admin is not returned and the refunds are deducted from organizer's account.
Another thing to remember is that admins of website must be careful when entering account info, and also take care in selecting the type of fee, whether it is processed based on booking or based on ticket purchases.