This addon helps you create a report of all the reservations made by MEC on your website. It is now available with more features in the backend, such as: Professional reservation filtering based on date, Events names, Categories, Organizers and Places. Also, two diagrams are included in this addon in which you can find all the abovementioned. Among other features are the amount of income based on the active payments and some crucial statistics, sortable list of attendees, and above all, exporting in CSV, XML and JSON format. 
For installing MEC advanced reports addon, Please head over to your WordPress Dashboard > Plugins > Add New and upload, install, and activate the addon.
After the installation, a new sub-menu called 'advanced reports' is added to the sub-menus of MEC. Also, the name of the menu 'reports' is changed to 'promote'.Further down, you can see the list of all the attendees. You can click on the up and down icons to change the order.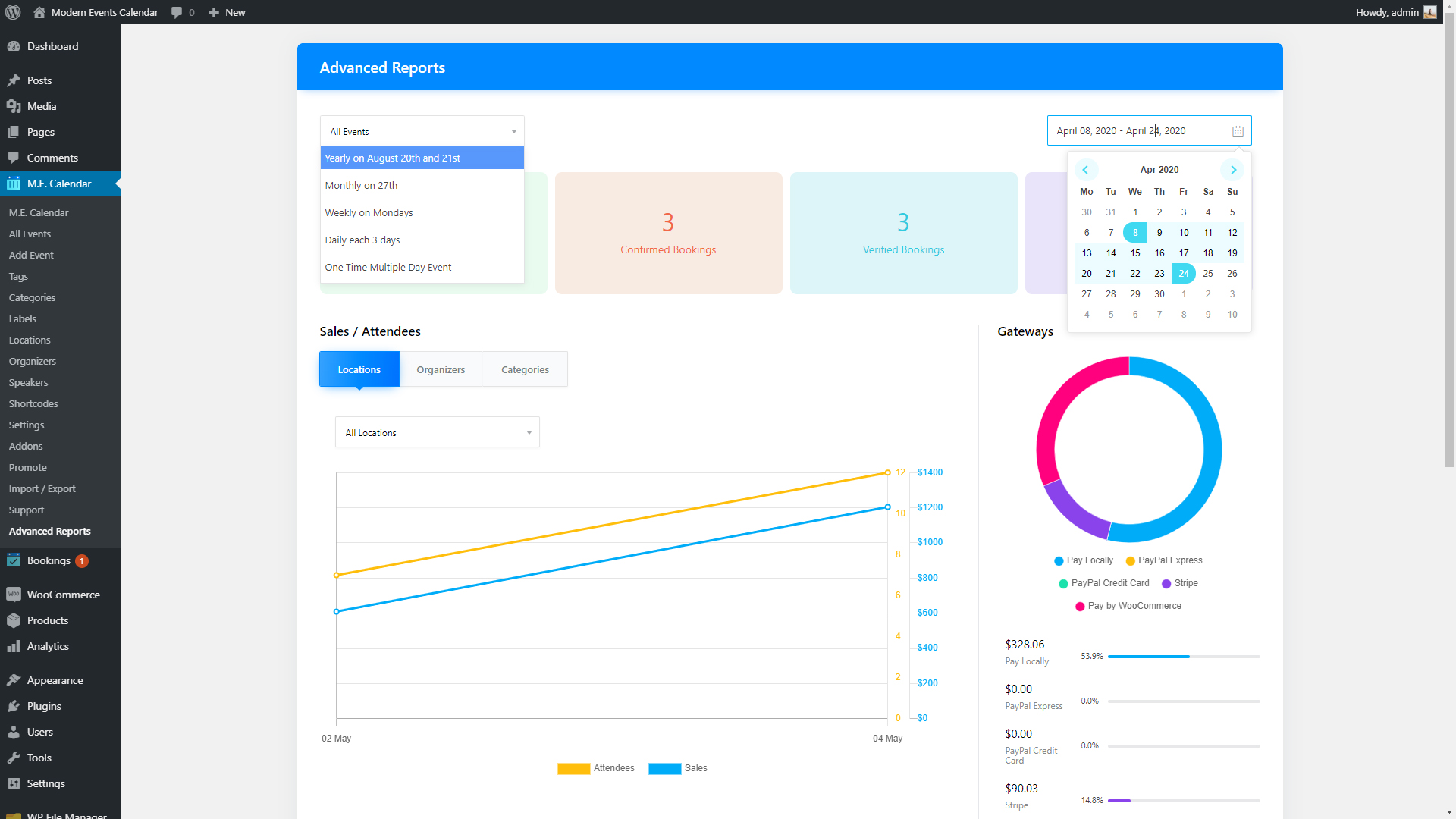 By clicking in each of these boxes, you can see the list of attendees real quick and apply different filters such as categorization, places and organizers.
By clicking on the 'back' button, you get redirected to the main page. By scrolling down in the same page, you can see the attendees and as you scroll down further, more content gets added infinitely.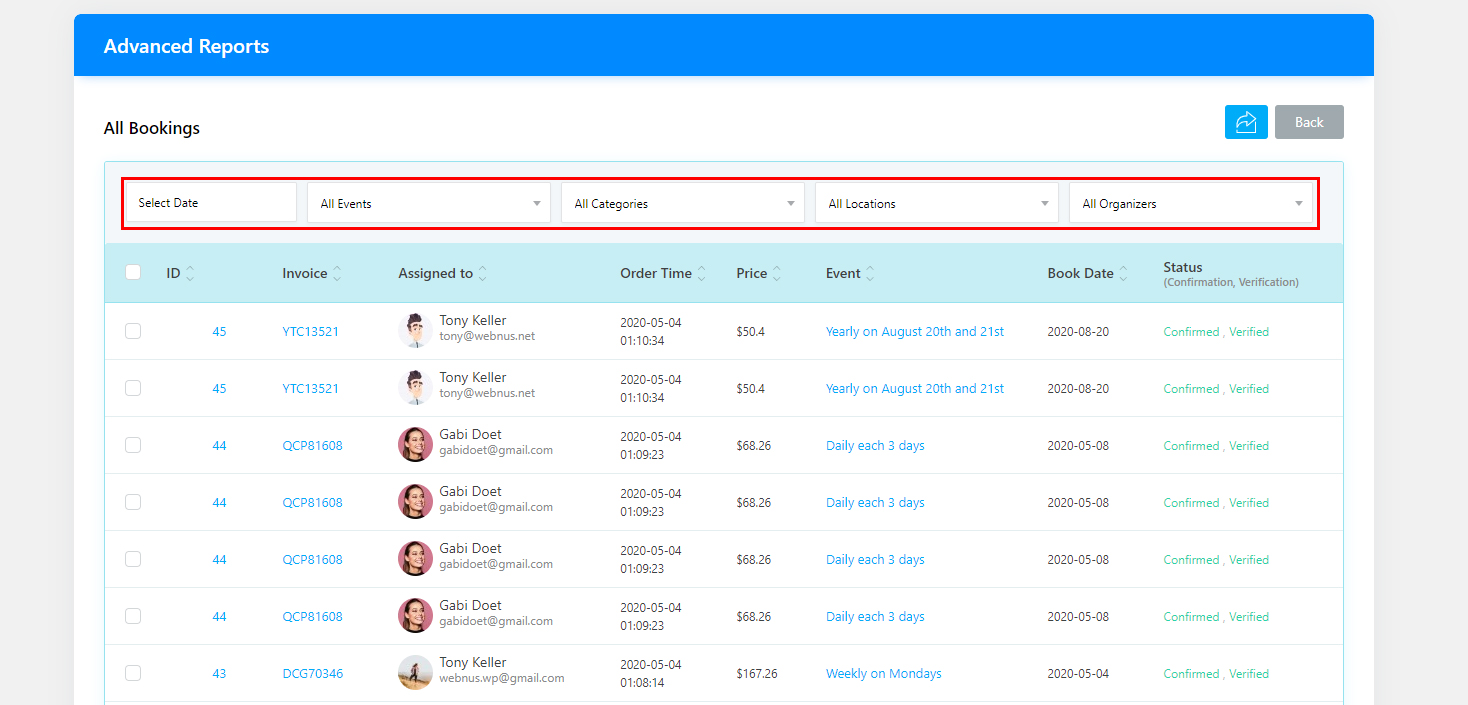 By clicking in the 
   icon, you can make the export formats appear. You can export in CSV, XML or JSON. You just have to choose which reservations.
In two diagrams, you can see the blue circle on the right which is based on the type of payment type. On the left, you can see a linear diagram which shows the daily amount of sales and you can filter this one based on organizer, categorization or the event places.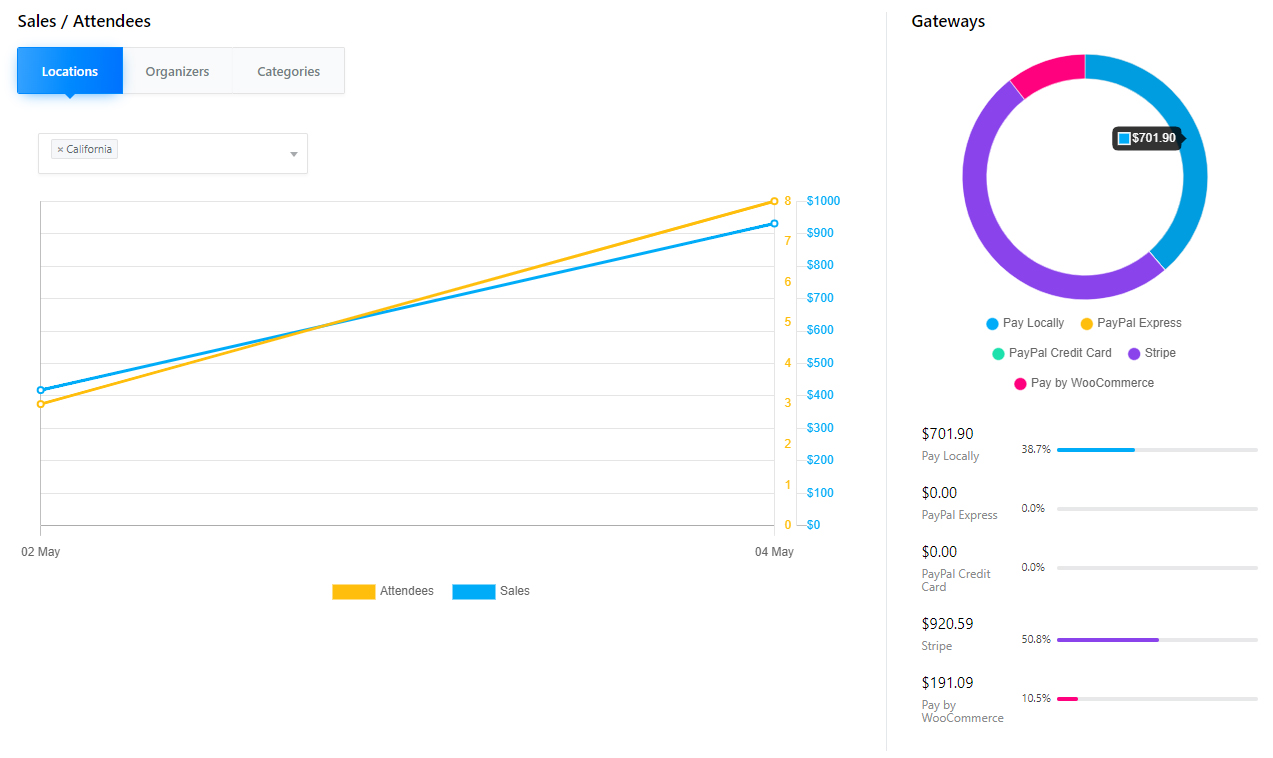 In the attendee's list, there are numbers you can see in the following:
The edit link in the booking menu

The invoice download link
The front-end event link
The current status of the reservation such as Verified, Confirmed, Waiting, Canceled, Rejected, Pending.