The application of Modern Events Calendar user dashboard addon
By using the Modern Events Calendar user dashboard addon, you can create a specific page for each user. It contains information about purchased tickets, registered events and much more. Users can now login to purchase tickets.
NOTE: User Dashboard Addon works with MEC version 4.7.5 and higher.
Before installing the addon make sure that your Modern Events Calendar is running version 4.7.5. Follow these simple steps just like in the images:
Go to your plugins section and click on Add New to upload the plugin's zip file (Plugins > Add New):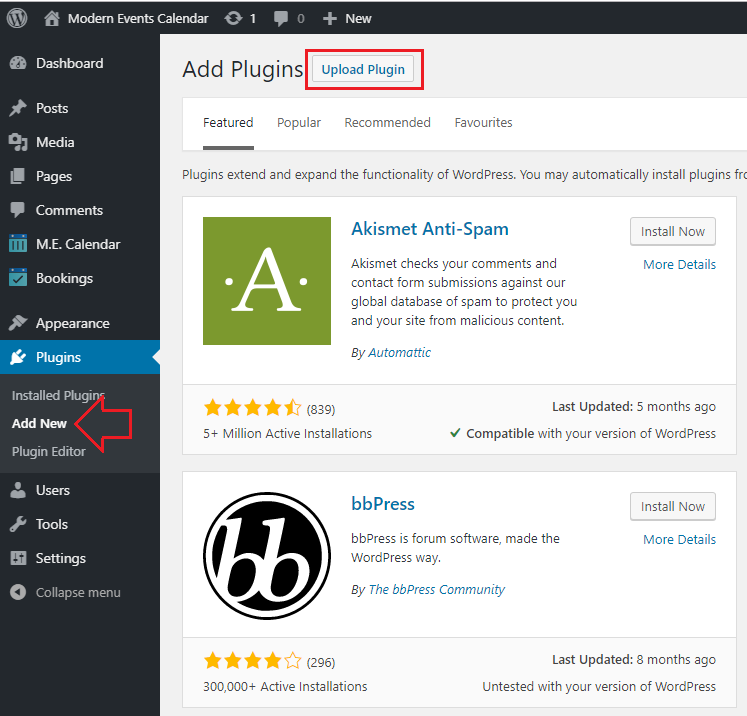 After activating your new addon, a new menu will appear in the General Settings section of MEC. Go to this new menu option and copy this shortcode –  [MEC_user_dashboard]  – in a page (preferably full height); in addition to this, you need to select the page with the shortcode from the dropdown menu. If you've made a new page, you need to refresh it after the settings are saved: This Image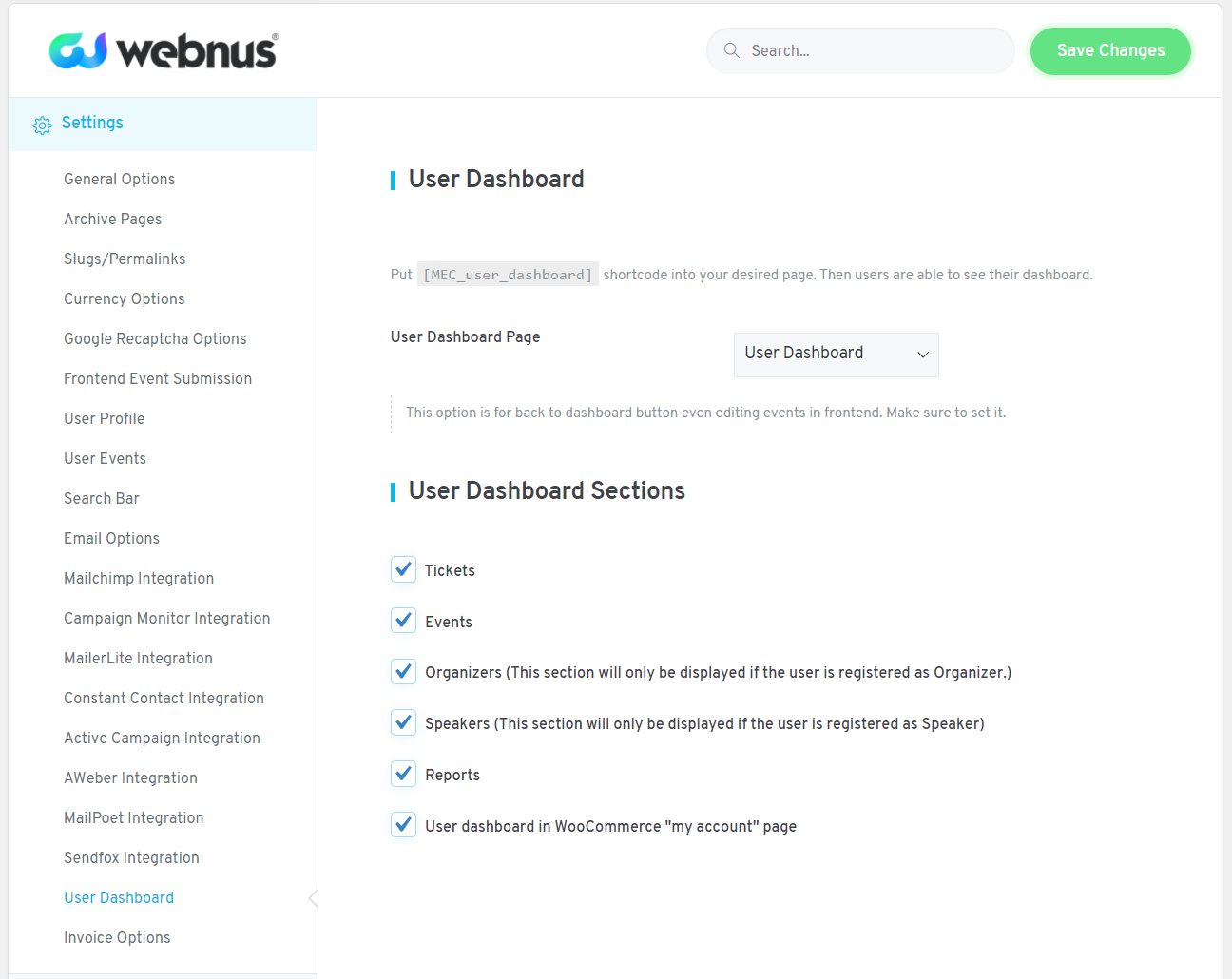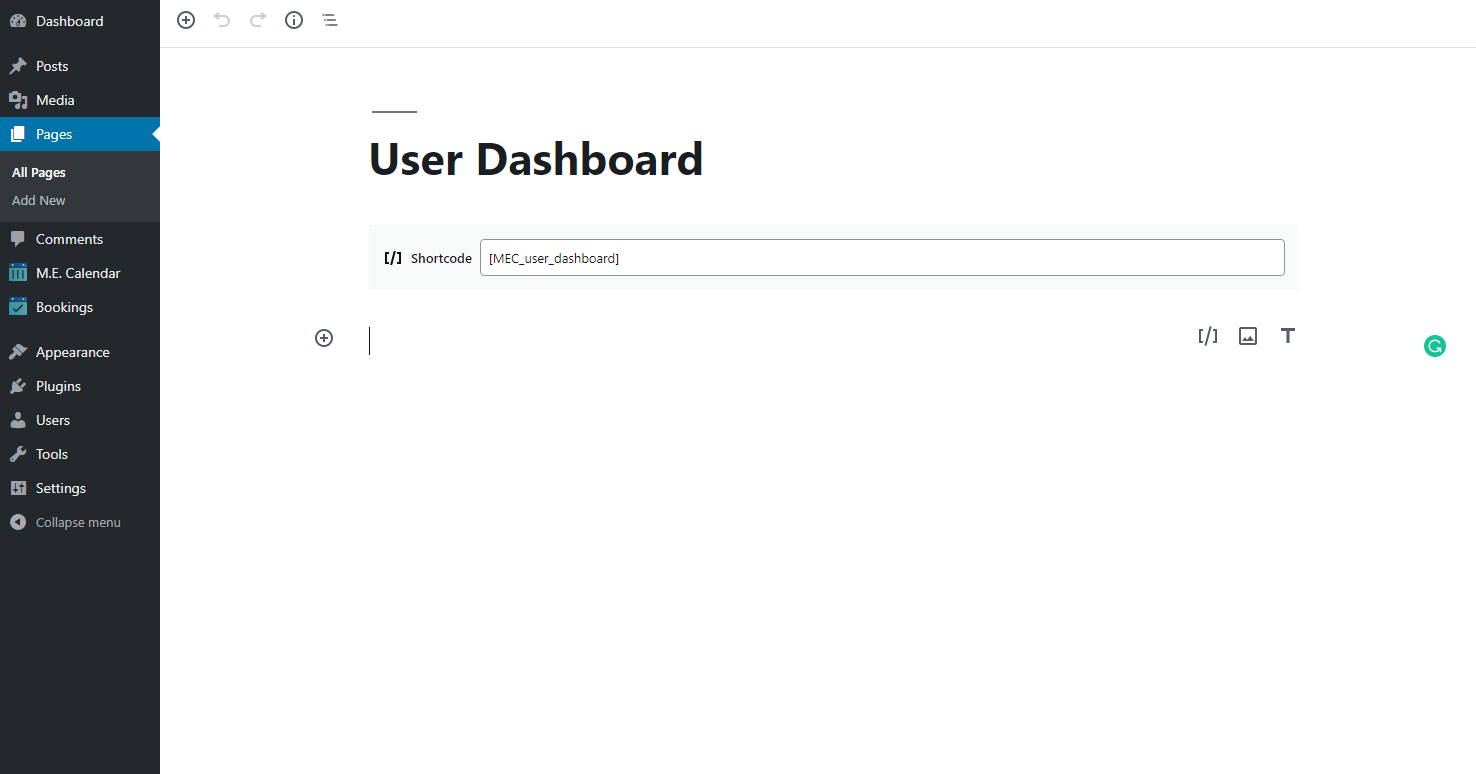 From here you can manage which sections your users can see and have access to.
To assign a user as speaker/organizer do the following:
Go to the speaker/organizer sub-menu in MEC
Create a new speaker/organizer or edit an existing one
You can search for a specific user from your website and choose them, just like in the image below.
This way, the user who's been set as speaker/organizer will have access to edit their own information.
It's important to point out that if you ever want to change the user you've assigned as speaker/organizer, you need to go back where you first assigned them but instead unset them as the speaker/organizer.
Now, you're good to go.
Go to the page where you copied the shortcode in; you'll encounter an image that looks like this:
Box A gives you access to different sections.
Box B will redirect you to the Tickets and Events sections.
Note: Here, you'll only see the tickets and events purchased by this user.
Box C allows you to enter general profile information such as website, email, first name, last name and profile image.
If user go to the organizer/speaker tab, user will be able to edit your information (user need to be set as the organizer/speaker)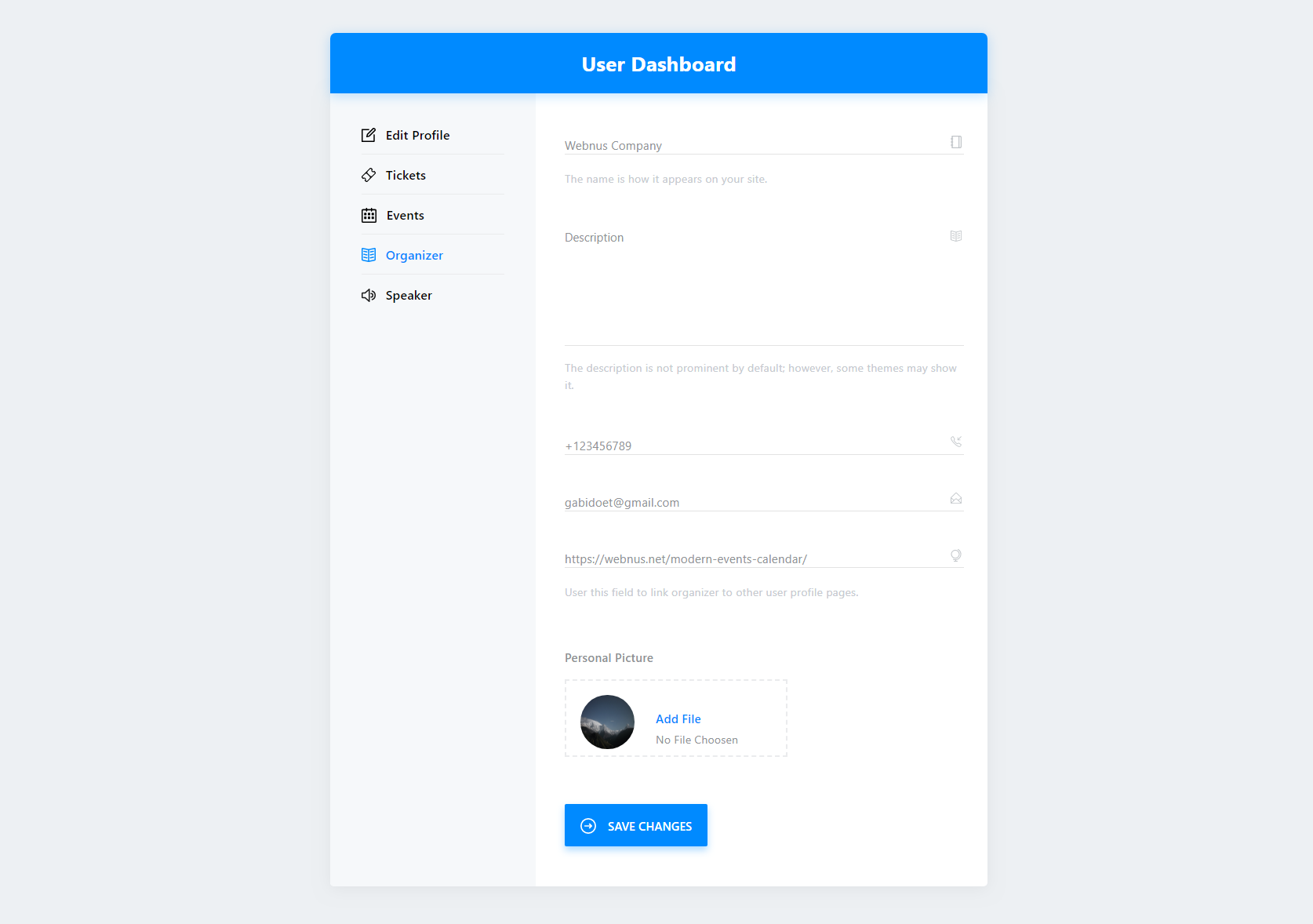 You can make it so that users have to login in order to book any events. Just go to Modern Events Calendar Settings > Booking and follow the steps laid out in the image.
If you want to enable this feature only for certain events then its best to keep the settings the same. Instead, go to your specific event then to the Limitation for Users tab within the booking section of your event and enable it.
We've also got this feature available for shortcodes; in order to make the user login to see the shortcode, you can go to your desired shortcode's page and enable the option in the image below:
Comprehensive application of Modern Events Calendar User Dashboard Addon
The following features are available in the Modern Events Calendar user dashboard addon and in the designated shortcode for this part.
In the ticket section you can:
You can cancel your purchased ticket.
Use Google's street viewer and direction function if the event has its lection set.
Download your invoice.
View the list of attendees and export it.
Check your booked ticket's status.
Check the date of your booked ticket.
Visit the exclusive page for that event.
In the event section you can:
Edit the event by clicking on title if you have permission
delete the event if you have permission
Check the event's status
Add a new event (just like Front-end Events Submission*)
*Note: You must have previously set Front-end Events Submission
if you want to let users manage the Events, they need to have right access in WordPress role. MEC follows the WordPress role and capability. If you need to use another one of the WordPress or use a custom role, you need to use an extra plugin and this table.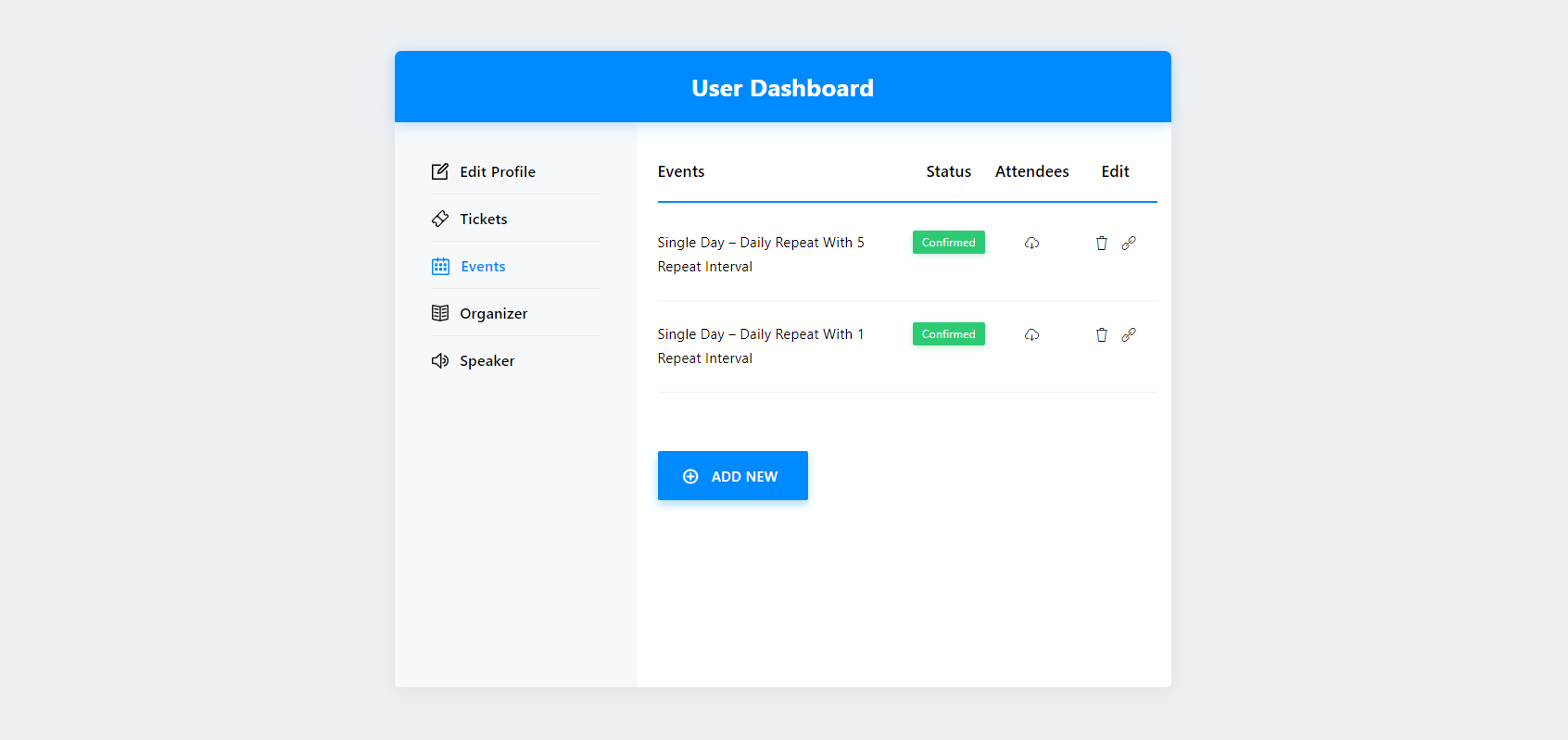 Please Note: In addition to having added the correct shortcode for Front-end event submission form and Front-end event submission list in a new page, you'll need to select that page from MEC Settings > Frontend Submission
If you use WooCommerce you can simply show user profile/tickets/events and reports on the WooCommerce My Account shortcode page.