With Modern Events Calendar MailChimp integration, you can add your existing submission data to your newsletter list. To enable this feature, you should get an API Key and List ID from your MailChimp account. Following this, you can send emails with MEC.
MEC Mailchimp Integration Options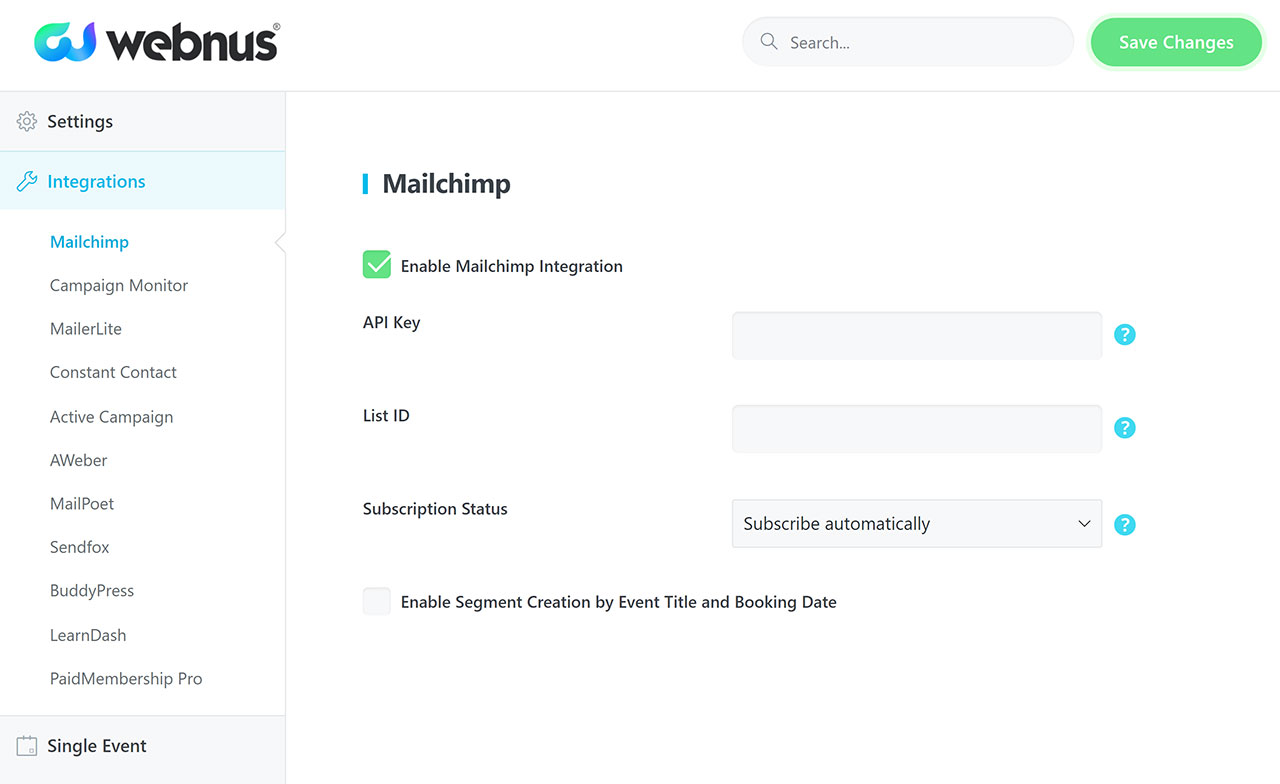 API Key
To get a new API Key for MailChimp, please click on your account link in the navigation menu (avatar dropdown menu), and then go to Extras > API Key > Create A Key.
List ID
In order to to get a List ID (Audience ID), read this link.
Subscription Status
Subscribe automatically : By enabling this option, attendees will be subscribed to your mail list automatically after each booking.
Subscribe by verification : By enabling this option, attendees must refer to the email they used to book the event(s) and confirm the email subscription to be added to your mail list.
Note: Regarding to the integration of MEC and MailChimp, you need to know that only the users who have done a reservation can be transferred to MailChimp campaigns.