If an event is comprised of different sections, you can explain what will be going on in the event using an hourly schedule.
Just click on the Add Day button and add as many hours as you want. The final work will be looking like this: (Click here for more information about date and time in Modern Events Calendar)
Also, you can set this option per occurrence. First, you need to go to MEC Settings > Single Event > Edit per Occurrences and enable the following option: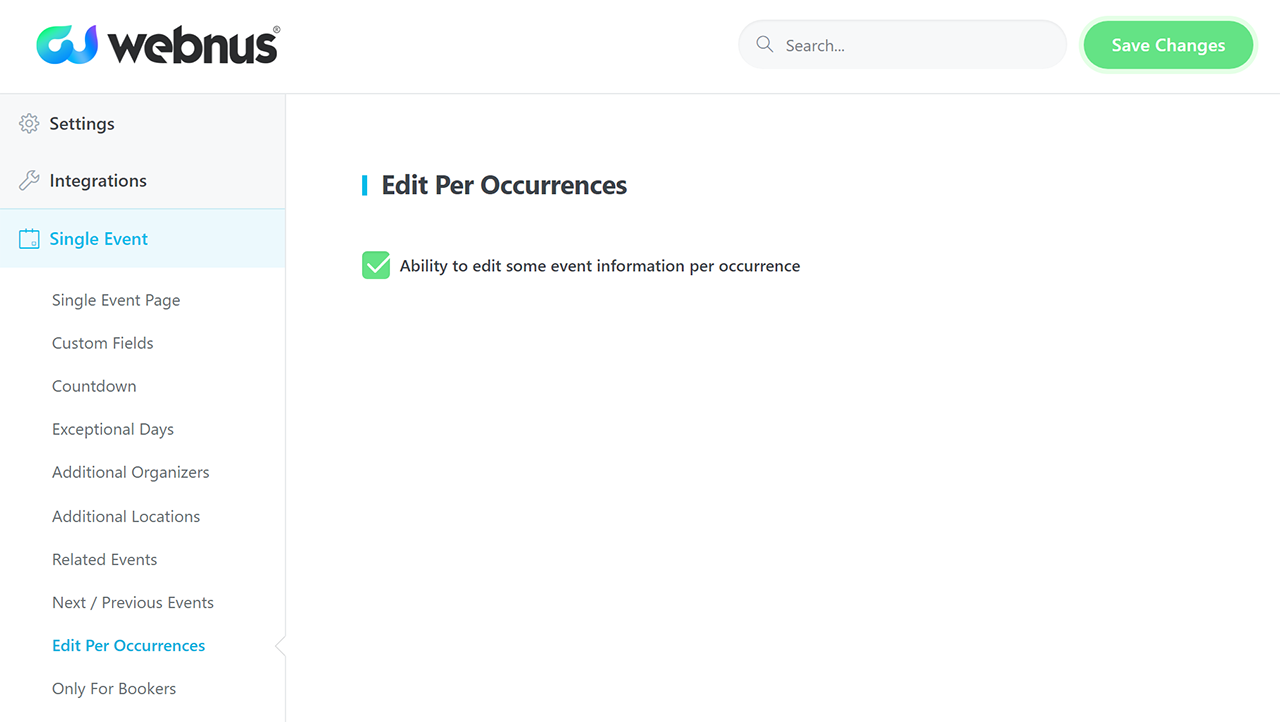 Then you can set the Hourly Schedule option per occurrence in the single event details:
Note 1: "Multiple days functionality to the hourly schedule" option, enables you to show your multi-day events in more detail.
Note 2: To set up a speaker for an hourly schedule, please follow the steps explained in this article.