Google reCaptcha options in MEC secures the booking procedure and it is an essential compartment in an event website. You can add it to your website by following the below steps:
Modern Events Calendar Google reCAPTCHA Options
Enabling Google reCAPTCHA V2 will run a module for connecting to the site key and the secret key that the users must create using Google reCAPTCHA.
Enabling Google reCAPTCHA on Booking Module simply by checking this option.
Enable Google reCAPTCHA on Front Event Submission for both registered and guest users.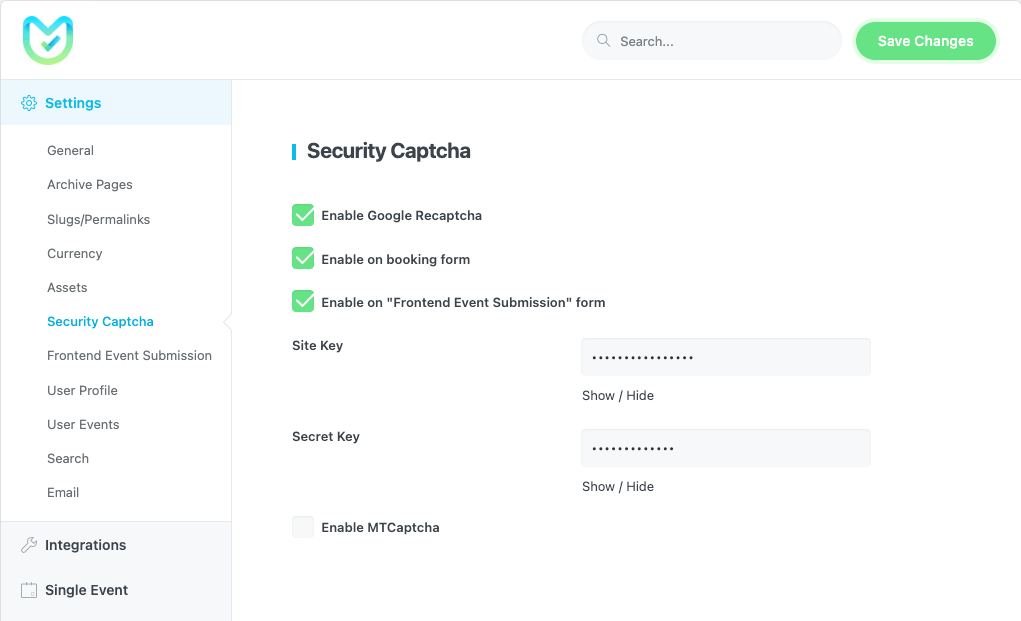 https://www.youtube.com/watch?v=3E7i1FQ4t0I