Exceptional Days option in Modern Events Calendar is for those events that occur every day of the month or their repetitive schedule require some days to be excluded.
Modern Events Calendar Exceptional Days Options
You can enable this option by going to MEC Settings > Single Event > Exceptional Days and activate the Show exceptional days option on Add/Edit events page checkbox.
Using this option you can exclude certain days from the period that your event goes on.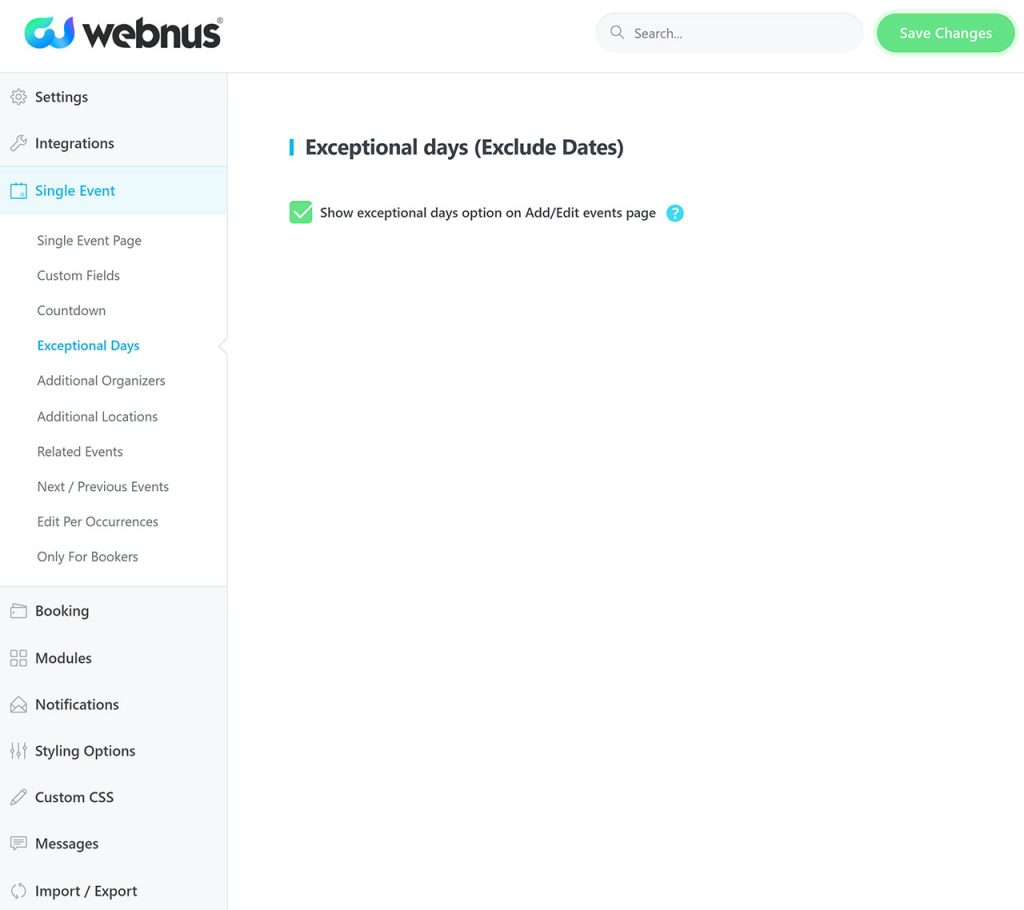 How does it work ?
Consider that you have a recurring event that occurs from May 10th to May 30th. But you want to remove 2 occurrences of that event. May 19th and 22th.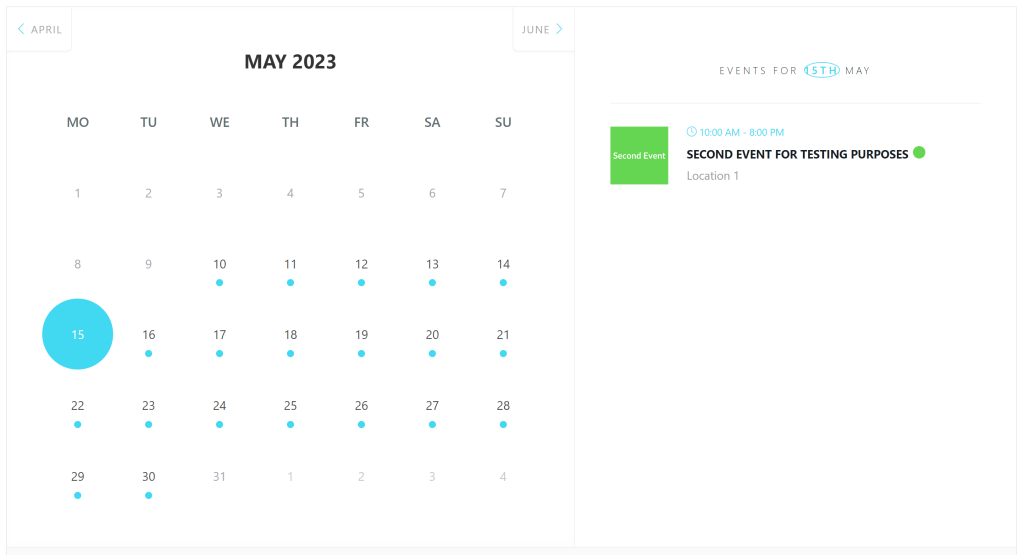 To do so, head over to your event and select the date(s) you want to exclude from the Exceptional Days tab and then update the event in the end.