You can change the currency for your events prices and its appearance in this part of MEC plugin settings. Setup your event calendar currency options like below:
Modern Events Calendar Currency Options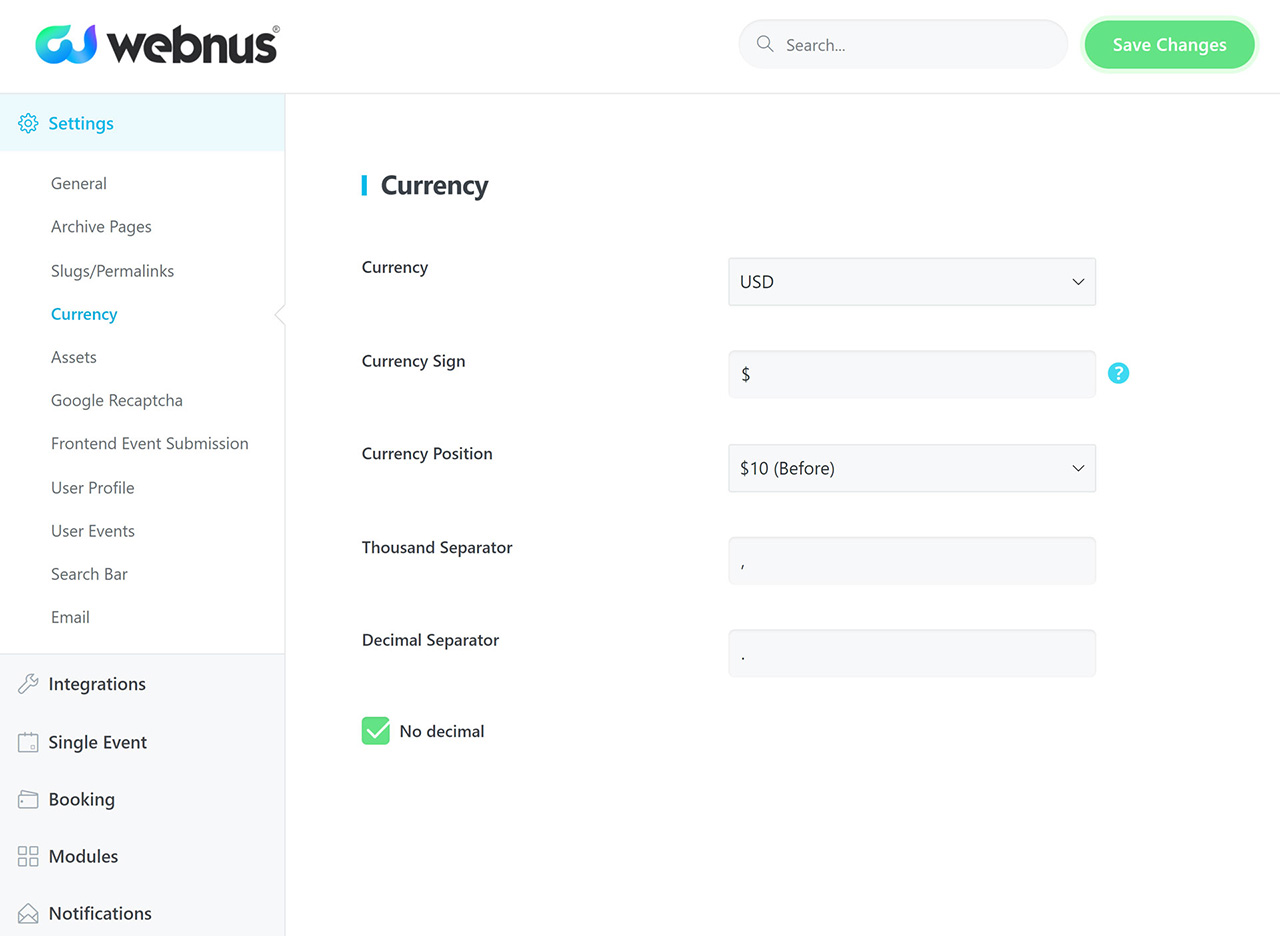 Currency
Here you can change the currency of your tickets.
Currency Sign
If you cannot find the currency label in the top drop-down box, then you can manually add it here.
 Currency Position
You can set where to display the currency label.
After the number
Before the number
Thousands Separator
Change the sign of the separator.
Decimal Separator
Change the sign of the decimal separator.
No decimal
Remove the decimals and show an integer.