Booking Verification Notification in Modern Events Calendar informs the users that they had a reservation and obliges the users to verify their order.
Modern Events Calendar Booking Verification Notification Options
Note: Booking Verification Notification is only available in MEC Pro plugin.
The MEC plugin has an auto email section specifically designed for this purpose. Whether this email is sent or not depends on your settings for booking.
In order to configure this notification, you need to go to MEC Settings > Notifications > Booking Verification.
To manage this section you need to use the tags that are provided at the end of each section.
Note:
Please read this to see how to customize the content of emails in MEC.
And to learn more about Modern Events Calendar email system click on this link.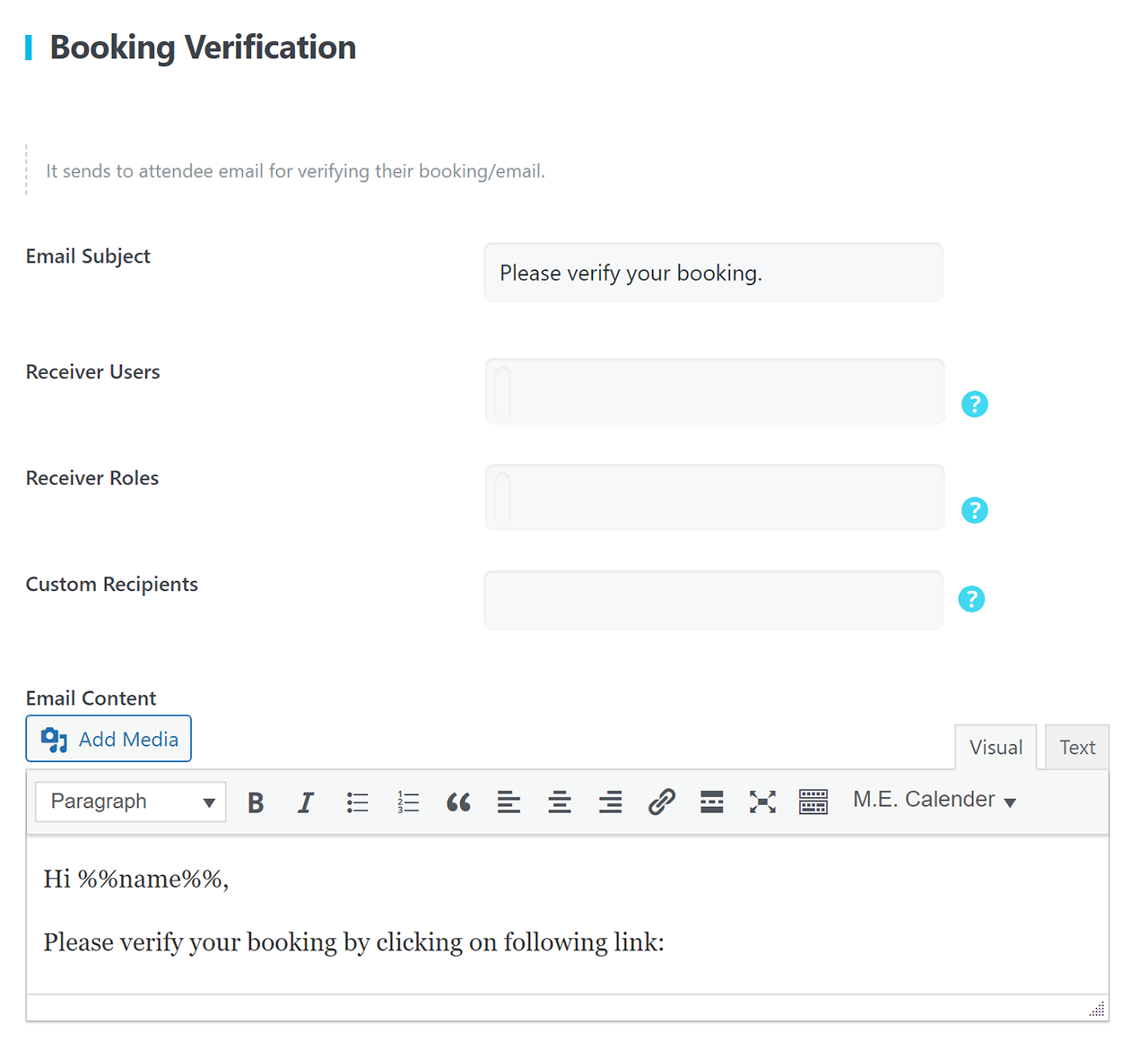 Edit Notifications Per Event
You can also customize this notification per each event on the event settings.
What you need to do is to go to MEC Settings > Notifications > Notifications Per Event and check the "Edit Notifications Per Event" option.
Then you need to go to Single Event Edit Page > Event Details > Notification and check the "Modify" option under the Email Verification title.