Booking module of Modern Events Calendar is alreadt available in the event details page.
But if you like to embed booking module of a certain event into a custom WordPress page or post or any shortcode compatible widgets you need to follow the below instruction.
Modern Events Calendar Booking Shortcode Options
All you need to do is to insert the following shortcode into the post or page content and place the event id instead of "x".
[mec-booking event-id="x″]
Also, you can insert ticket-id="y″ if you like to show only one of the available tickets in the booking module. Instead of y, you should insert the ticket ID. This parameter is optional. Example:
[mec-booking event-id="x″ ticket-id="y"]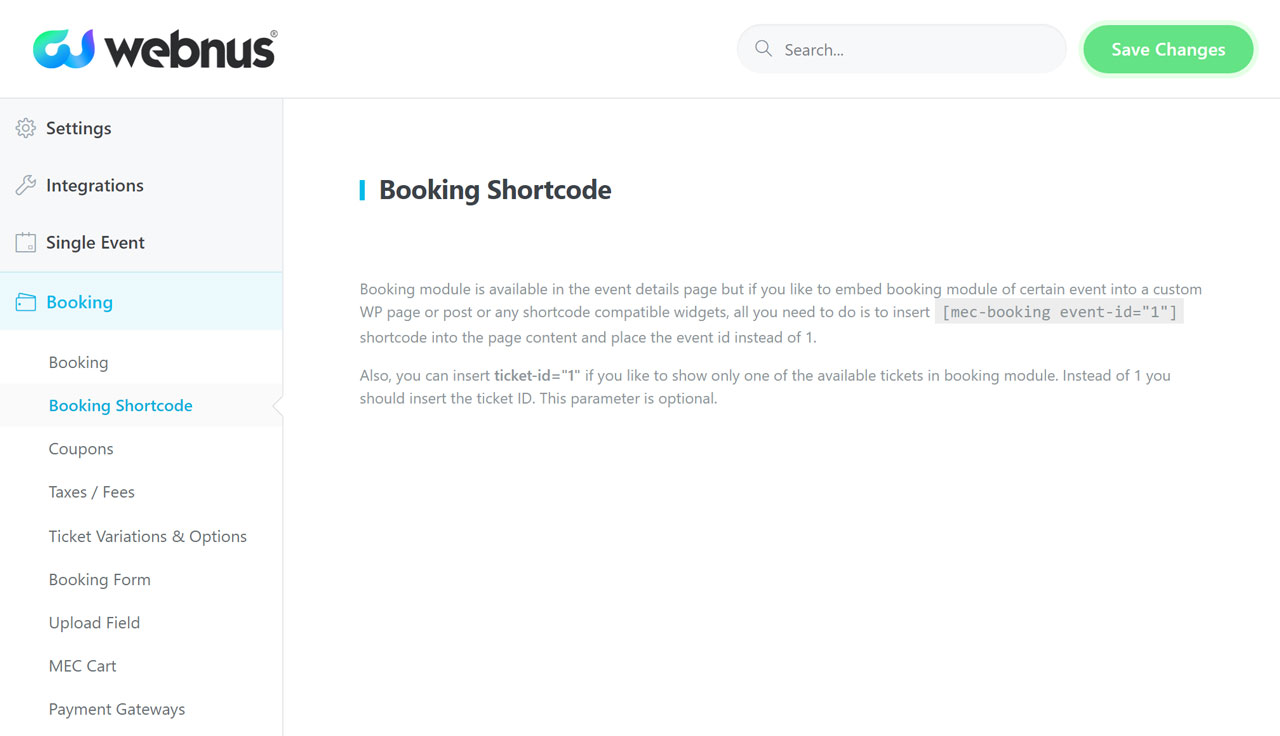 You can find your event ID in the URL, like below:
And you can find the ticket ID in the following path:
Single Event Edit Page > Booking > Tickets > ID
Insert the booking shortcode like the following example in any posts or pages that you want your booking module to be displayed:
And your selected booking form will be displayed in your desired page or section: