Booking Reminder Notification feature in Modern Events Calendar will ensures to send an email to the attendees when it's close to the end of the timeline of an event. This will inform them about the date and details of the event. A reminder for the event that has been reserved by the end-user.
Modern Events Calendar Booking Reminder Notification Options
Note: Booking Reminder Notification is only available in MEC Pro plugin.
In order to activate this notification, you need to go to MEC Settings > Notifications > Booking and check the "Enable booking reminder notification" option.
To manage this section you need to use the tags that are provided at the end of each section.
You can send a CC of this email to the organizer as well.
You can also select users and specific roles to send a copy of the email to.
Other features of this option include the ability to send custom emails and using HTML tags.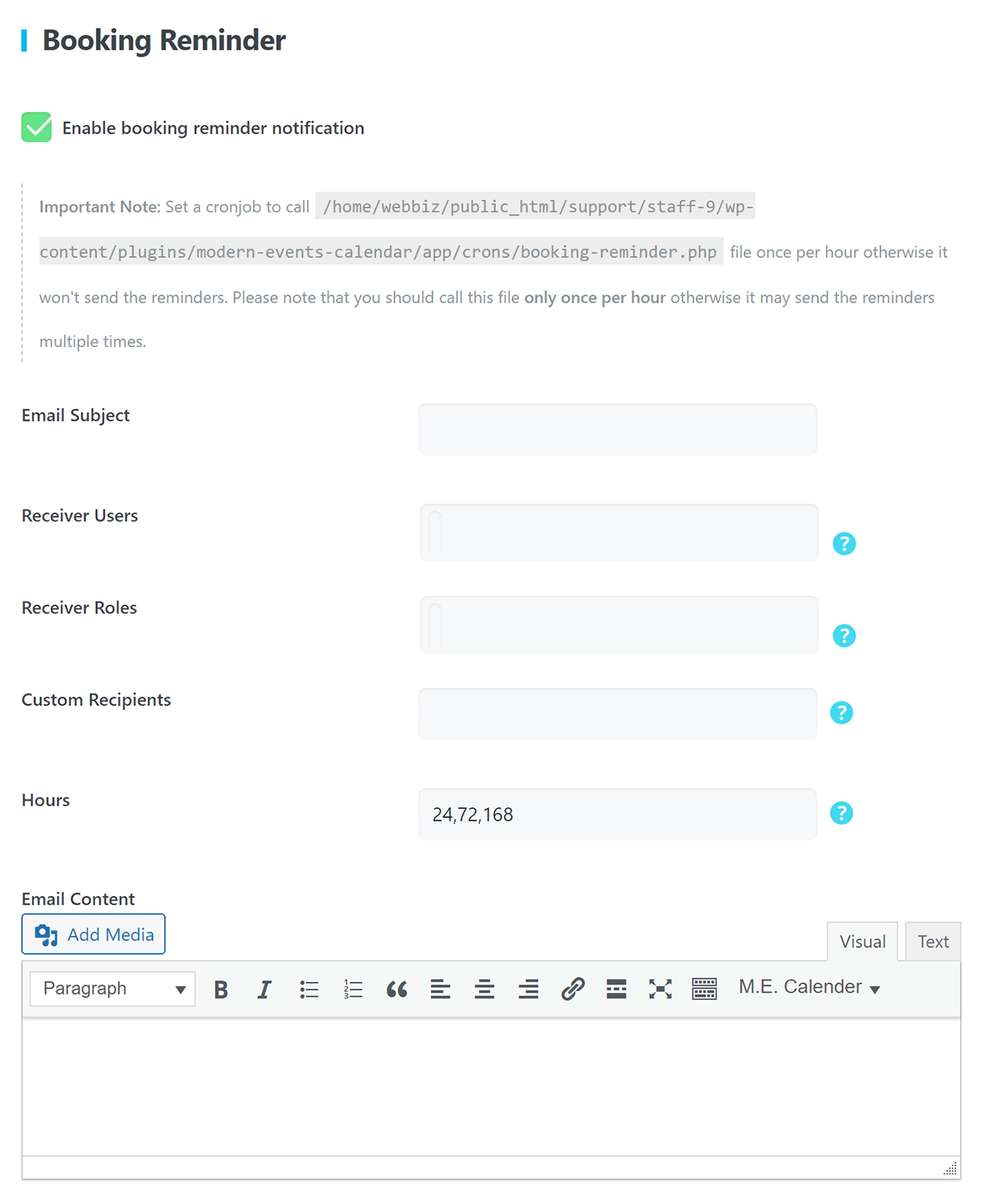 Edit Notifications Per Event
You can also customize this notification per each event on the event settings.
What you need to do is to go to MEC Settings > Notifications > Notifications Per Event and check the "Edit Notifications Per Event" option.
Then you need to go to Single Event Edit Page > Event Details > Notification and check the "Modify" option under the Booking Reminder title.