Is a unique and different option that allows you to have a calendar instead of the dropdown menu and enable your users to select date and time of booking from the calendar.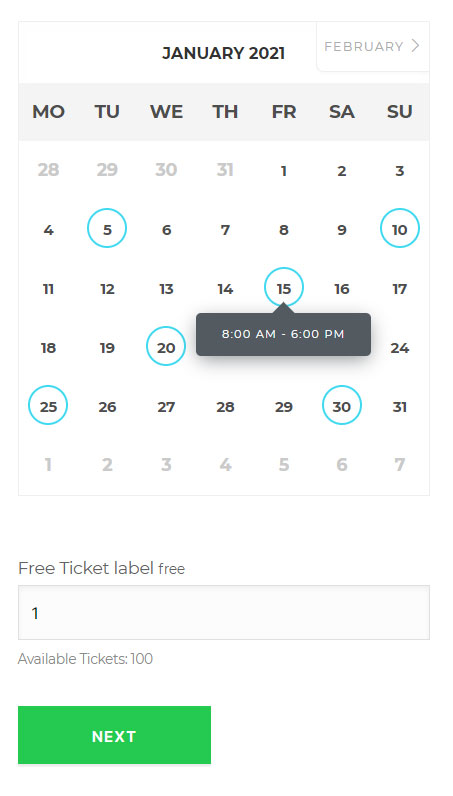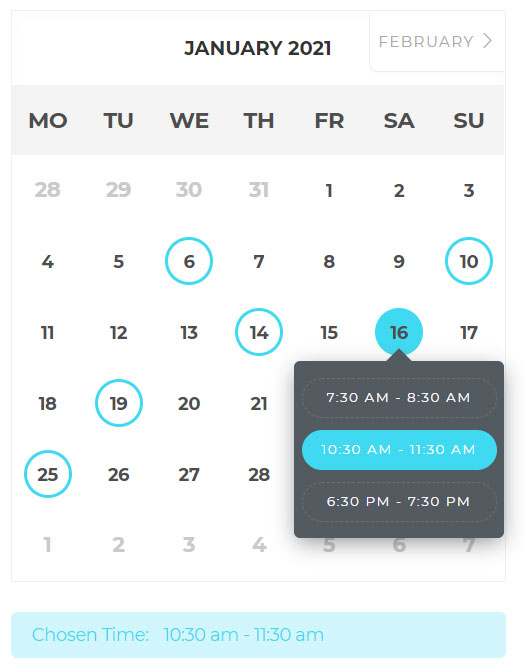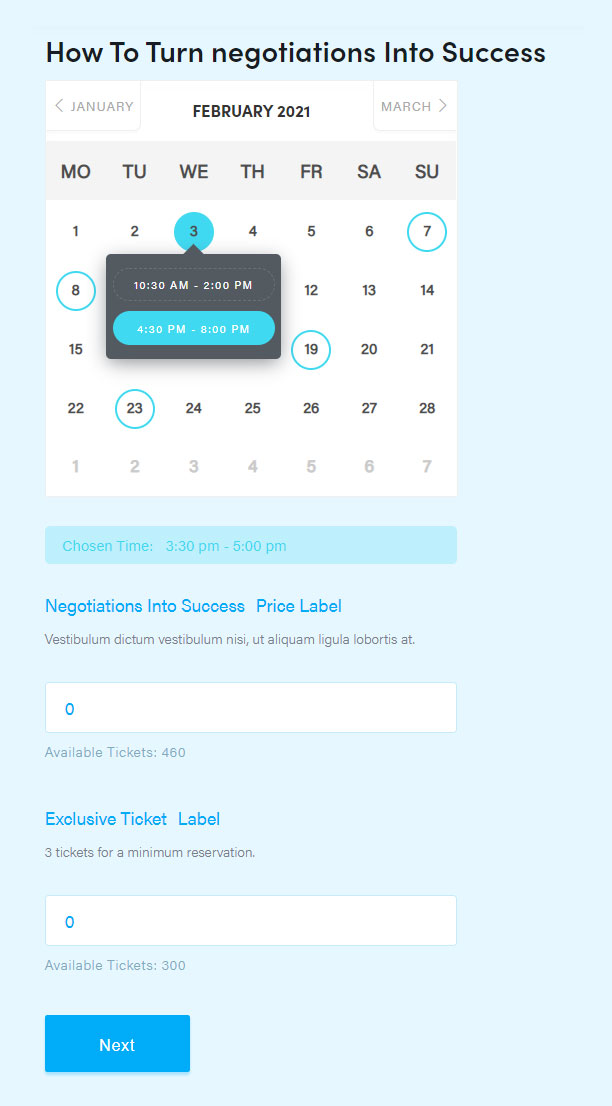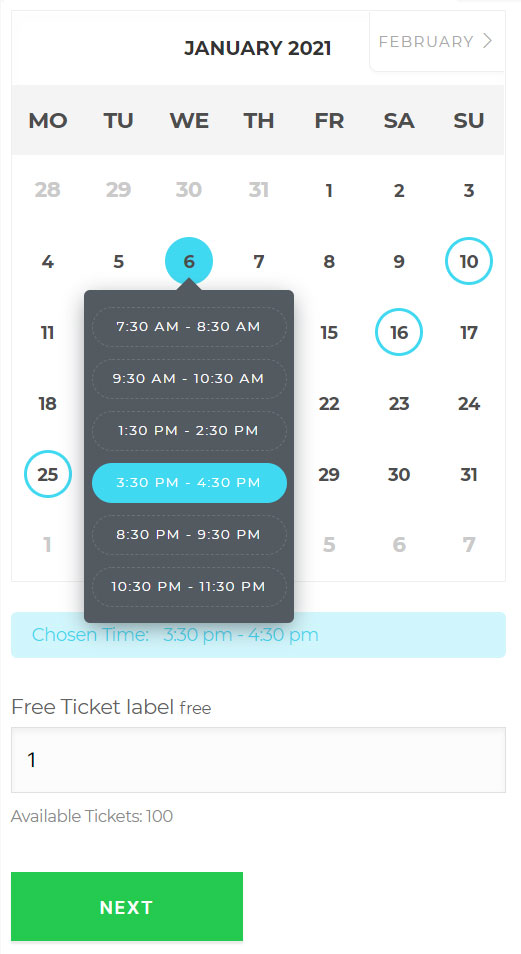 How to enable
You only need to go to MEC Settings > Booking and find Date Selection and set that on Calendar and hit save.
Note: This feature is unique to repeating events because non-repeating events don't have date selection.
There are three general scenarios for this feature
1. Events that repeat once in the day:
Create a single day event and repeat that on other days. You'll have something similar to this: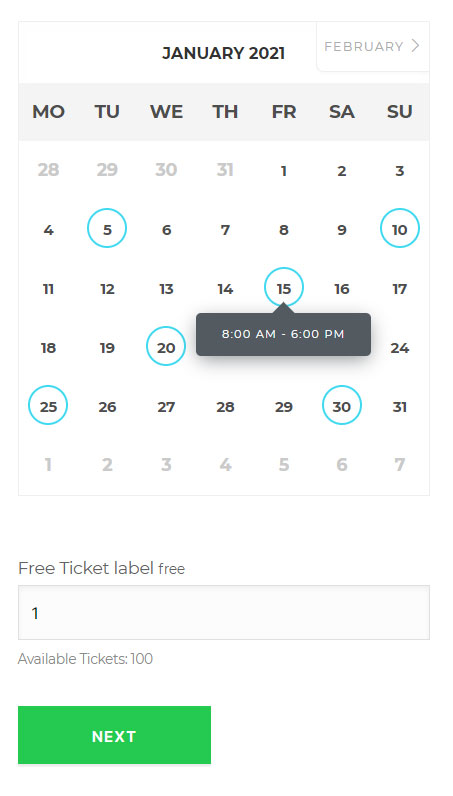 2. Events that repeat more than once in a day: create a single day event and use Custom Day Repeating to repeat that on the same and other days (you can create repeats for other days). You'll have something like this: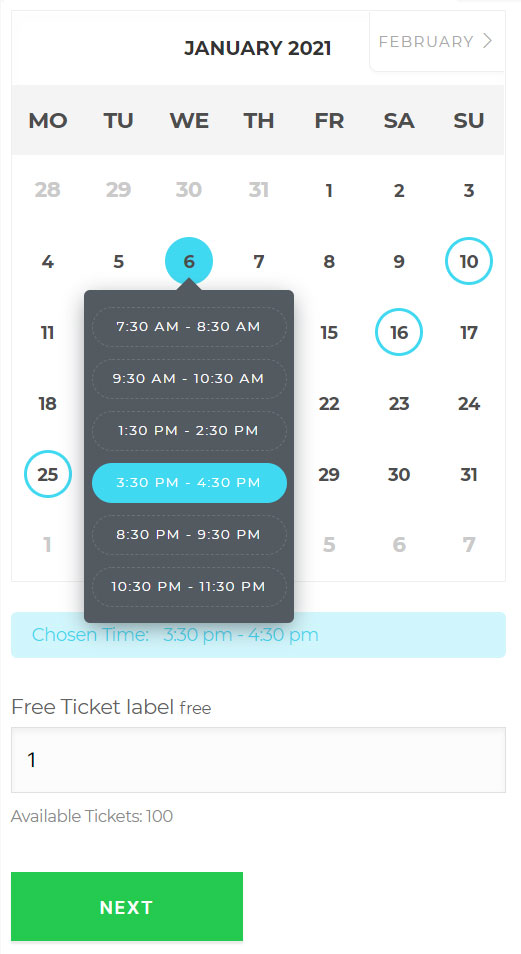 Since this event repeats on other days, you'll see different hours. You can use the clock buttons to select the time for booking and then a message appears below the calendar that you can select the time. If you needed to modify that or if the reservation is full a different message is displayed.
3. Multiple day events: You create a multi-day event and it repeats over other days (identical to the first cycle), you'll have something like this: